In a year filled with Donald Trump tweets, the campaign-from-Hell-that-ended-badly, and the hate-cockroaches who crawled out from the woodwork once it did that, nobody would blame you for wanting to pull the covers over your head until it all goes away.
But we'd like to remind everyone that 2016 indeed had some bright spots. Here are some that come to mind:
1. Elton John, 69, said he is not going to retire.
There was a rumor that Sir Elton was indeed going to hang up his oversized glasses to spend more time at home with his two sons. He quickly quashed it though and his fans exhaled a sigh of relief heard around the world.
Also not retiring will be Mick Jagger, 73, who is poised to become a dad for the eighth time; Keith Richards, who turns 73 on Dec. 18; Rod Stewart, who will be 72 in January. And anybody who went to Desert Trip in October.
2. Desert Trip in October was groovy.
The three-night music festival by Goldenvoice Desert Trip, aka Oldchella featured two weekends of iconic headliners: Bob Dylan, the Rolling Stones, Neil Young, Paul McCartney, The Who, and Roger Waters. While the evenings stretched our bedtimes and the ticket prices, our wallets, it was an event by the boomers, for the boomers and of the boomers. Think Woodstock but with none of the inconvenience.
3. Streaming was also very, very good to us.
Streaming video gave us so many new shows to binge-watch like "The Crown." And of course we made discoveries of old shows. Binge-watching is escapism at its finest and we personally would like to thank Netflix, Amazon Video and Hulu for allowing us to hide from 2016 as much as they did.
4. Some of us beat the Social Security system.
Social Security likes to think it closed a loophole last April when it ended the file-and-suspend filing strategy. We prefer to think that the extra $60,000 or so in our pockets was a pretty darn good thing and are happy that so many people were able to avail themselves of this filing strategy before mean old Congress took it away. The file-and-suspend option allowed an eligible spouse to file and suspend their own benefits and at the same time collect spousal benefits. While your benefits were suspended, they continued to grow by 8 percent a year until you turn 70.
While only about 100,000 couples squeaked in under the deadline, they enjoyed a small legal advantage that gave them a leg up on the system that is the underpinning of our retirement survival. We waved goodbye to it, but at least some of us beat the deadline.
5. We made life-altering discoveries.
We discovered Bzees and Instant Pot and now we will never walk or cook the same.
There is nothing more age-defining than having your feet hurt. Plantar Fasciitis, bunions, toes that now buckle or go off in a different direction with a mind of their own literally cripple us. 2016 gets credit as the year we discovered Bzees footwear line. Go ahead, just try to wrestle our light-weight Horizon boots off our now-happy feet. We also like them because they are machine-washable and in December, Bzees donates a portion of every sale to save shelter pets so you could say your dogs are helping the dogs. How is that not a bright spot?
Instant Pot, on the other hand, is Grandma's old pressure cooker but without the tendency to scald you. Instant Pot speeds up cooking by two to six times and uses about 70 percent less energy. Initially, we rejected this hipster high-tech version of the old pressure cooker because, well, because it was hipster and high tech. Now, we have the seen the healthier light. Totally a bright spot for 2016.
6. Iris Apfel.
At 95, fashionista Iris Apfel was named the new face of two brands in 2016 Australian fashion label Blue Illusion and the new DS 3 car in the U.K. and France. This rock star still walks the walk and talks the talk. She doesn't give a crap about any fashion rules and was one of the first women to wear jeans way back when. Says she: "You can have the most beautiful clothes in the world, but if you have no style it's just stuff!" Yes, 95.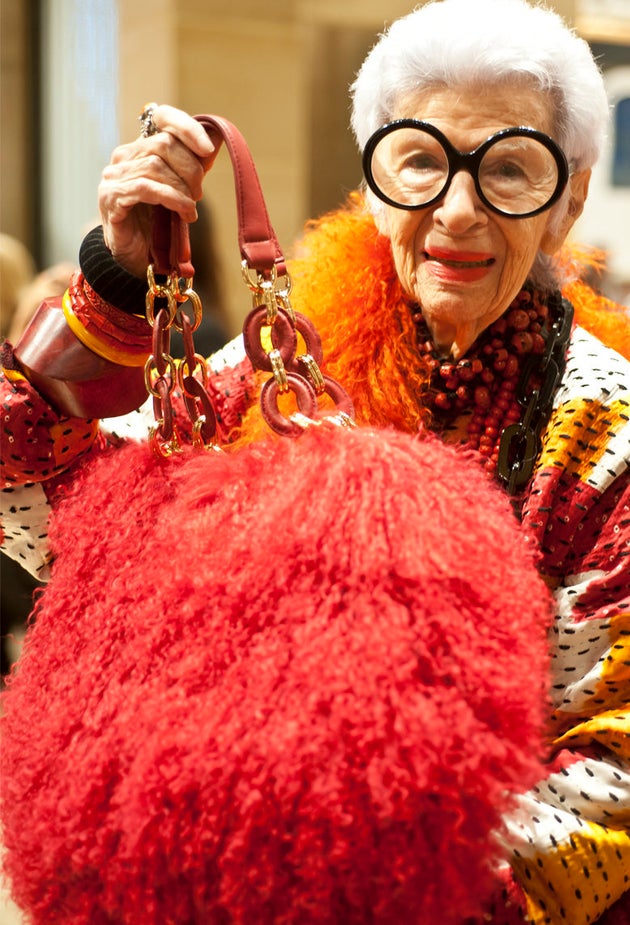 7. Alec Baldwin's career got a big boost.
Alec Baldwin's impersonation of Donald Trump on Saturday Night Live seriously out-trumps Trump.
How great is it that Baldwin has gotten under the president-elect's skin?
How completely horrifying that Trump is so bothered by it that he tweet-rants each Saturday night? Sad, indeed.
We are Baldwin fans and are glad one of our favorite comics has job security for the next four years. Make America Great Again and all that.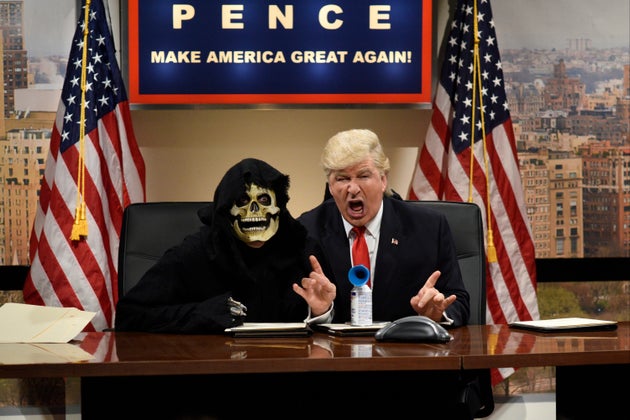 Read more: http://www.huffingtonpost.com/entry/yes-baby-boomers-2016-did-have-7-bright-spots_us_5845968ee4b028b323385b39