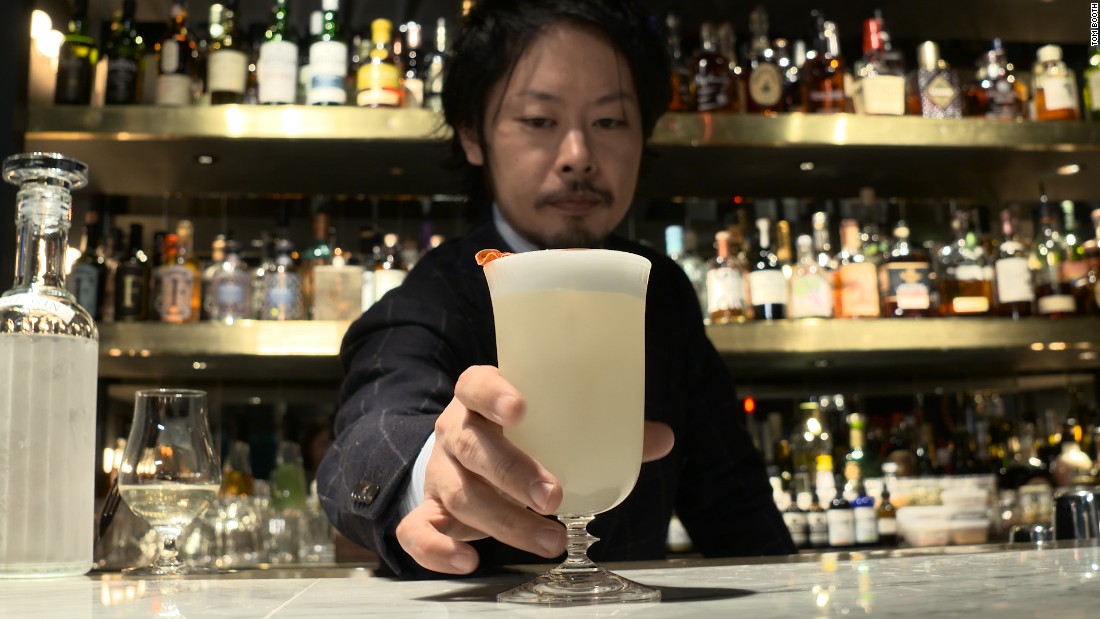 Like Cognac and Vodka? Check this out…
(CNN) As Shuzo Nagumo slides a martini glass across the bar the smell of sandalwood fills the air.
The aroma is spilling out of a plastic bag full of smoke, wrapped around the glass stem.
This is Nagumo's signature creation: a foie gras-infused vodka chocolate martini.
At his newly opened
Mixology Experience
bar in Tokyo's stylish Roppongi district, the 36-year-old master mixologist specializes in outlandish flavors and dramatic presentations.
"I use any ingredient I can imagine," Nagumo tells CNN. "It's not just spices, but scents and (foods) you wouldn't think to liquidize."