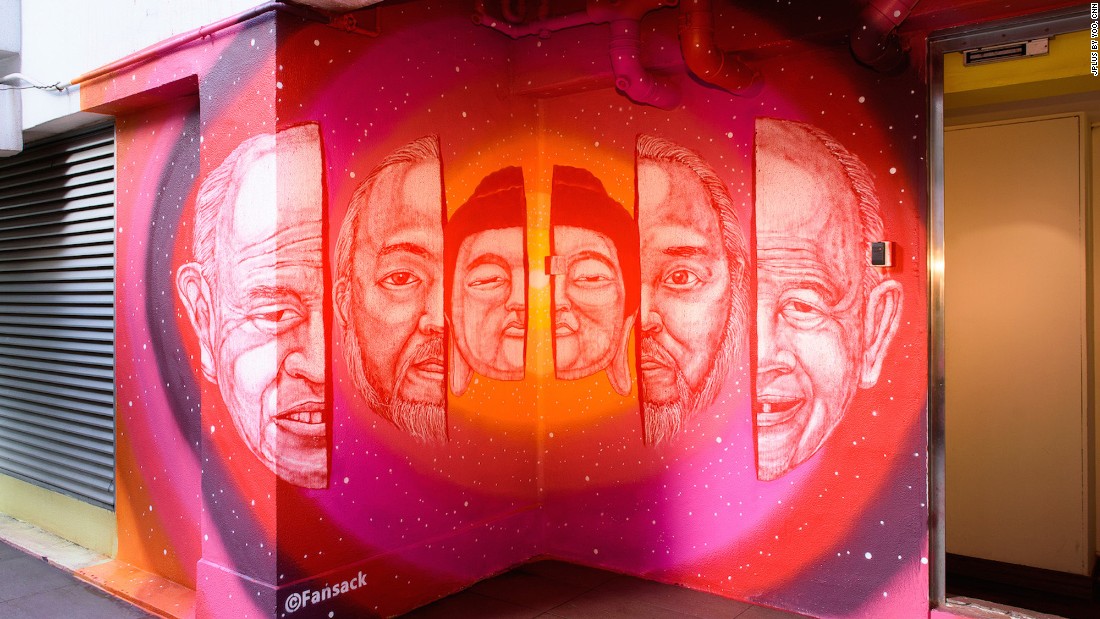 Hong Kong (CNN)Hong Kong has some of the glitziest hotels in the world, all offering plenty of ways to live lavishly.
But if your tastes run to more understated comfort, you might want to skip the bling of the five-star classics and opt for something quieter.
Enter the city's many boutique hotels.
In little more than a decade, the boutique hotel category has become a mainstay in the local hospitality sector, spurred by the rise of experiential travel or, as some might say, the need to stay in a place that will look cool in an Instagram photo.
Boutique hotels are generally in prime locations, but the focus on design, technology and local culture gives them an in-the-know vibe.
What they may lack in breakfast or a gym, they more than make up for with a "hip" style of comfort.
That means attentive service and high-quality products such as artisanal bath products and sustainably sourced coffee.
Here are four of the best boutique hotels Hong Kong has to offer.
J Plus By YOO
J Plus by YOO
has been drawing artsy, stylish travelers since 2004, when it was called J Plus Boutique Hotel.
Designed by French creative Philippe Starck, it was marketed as Asia's first boutique hotel. A rebranding and a HK$10 million ($US1.3 million) makeover in 2014 by Starck-owned design firm YOO Studio to celebrate its 10th anniversary has injected a new dose of cool into the Causeway Bay property.
"Our aim is to surprise even the most jaded traveler," says YOO Studio design director Mathew Dalby.
Guests are not only treated to a complimentary continental breakfast, afternoon cakes and evening wines, but also in-room shopping services and free 3G-loaded smartphones for the duration of their stay.
A too-much-is-never-enough philosophy characterizes the dcor, starting with a giant Renaissance-style portrait of a woman on the exterior faade.
Inside, a spacious street-level lobby features framed glass panels inscribed with Chinese motifs of coins, dragons and bamboo.
Each of the 36 full-floor bedroom suites feature soothing modern interiors, and pairs a neutral palette with brisk furnishing and thoughtful use of technology. Ground-to-ceiling windows afford plenty of natural light.
Choose a penthouse floor, and you'll wake up to the breathtaking sight of Victoria Harbour.
Rooms include a bedroom, a lounge and dining area, with a thoughtfully equipped pantry. Each comes with a private lobby, serviced by an exclusive lift, giving it the feel of a secluded apartment in the middle of one of the world's most hectic and crowded cities.
"Our rooms are like the swanky home you've always dreamed of," says guest relation supervisor Kary Ip.
The Pottinger
Forget modern high-rises and up-in-the-sky penthouses:
The Pottinger
brings you back to 1950s-era Hong Kong.
The 68-room property in the heart of Central sits on one of the city's oldest pebbled streets, Pottinger Street, and is framed by century-old tenement buildings.
Because of its location, the design "pays homage to the surrounding heritage," says hotel manager Gina Tam, "playing with the 'east-meets-west' aesthetics Hong Kong was built upon."
That has translated into colonial touches like Art Deco-inspired western furnishings and oriental details in the form of Chinoiserie, paintings of plum blossoms and cutout doors in traditional motifs.
The artwork is by the photographer Fan Ho, who spent the 1950s and '60s taking gritty and beautiful street photos of Hong Kong. The Pottinger partnered with the late artist's estate when it opened in 2014, hoping to give his pieces a permanent home.
But it's not just Hong Kong's past that's on display: hotel features include complimentary smartphones, Acca Kappa bathroom amenities and huge marble bathtubs. Think old world meets contemporary luxury.
Read more: http://www.cnn.com/2016/12/11/hotels/hong-kong-boutique-hotels/index.html