Fashion Week is a mystery for anyone whos not in the industry. So what happens when you send four unassuming guys, none of whom work in fashion, into the gauntlet of high fashion and high pressure?
Four Huffington Post employees, each varying in their knowledge and interest in fashion, visited four different shows presented byAnniesa Hasibuan, Tome, Badgley Mischka and Sherri Hill, to find out what really happens at these elusive events.
There was unexpected front row treatment, some anxiety about finding the perfect outfit, and a mysterious banana sighting. Youll have to read below and watch the video above to learn more.
Andy Campbell, Reporter
Show attended: Sherri Hill
Im used to being underprepared and unwelcome. Even so, the prospect of covering New York Fashion Week a cultural phenomenon I know nothing about was nerve-wracking. Ive covered murder, toured maximum security prisons, and gone toe-to-toe with weapon-wielding officers at protests, and my idea of Fashion Week was far worse.
Fashion hack: You can wear ANY undershirt you want to a fashion show, including the penguin T-shirt you used for pajamas last night. I did, and nobody noticed. Secrets are fun!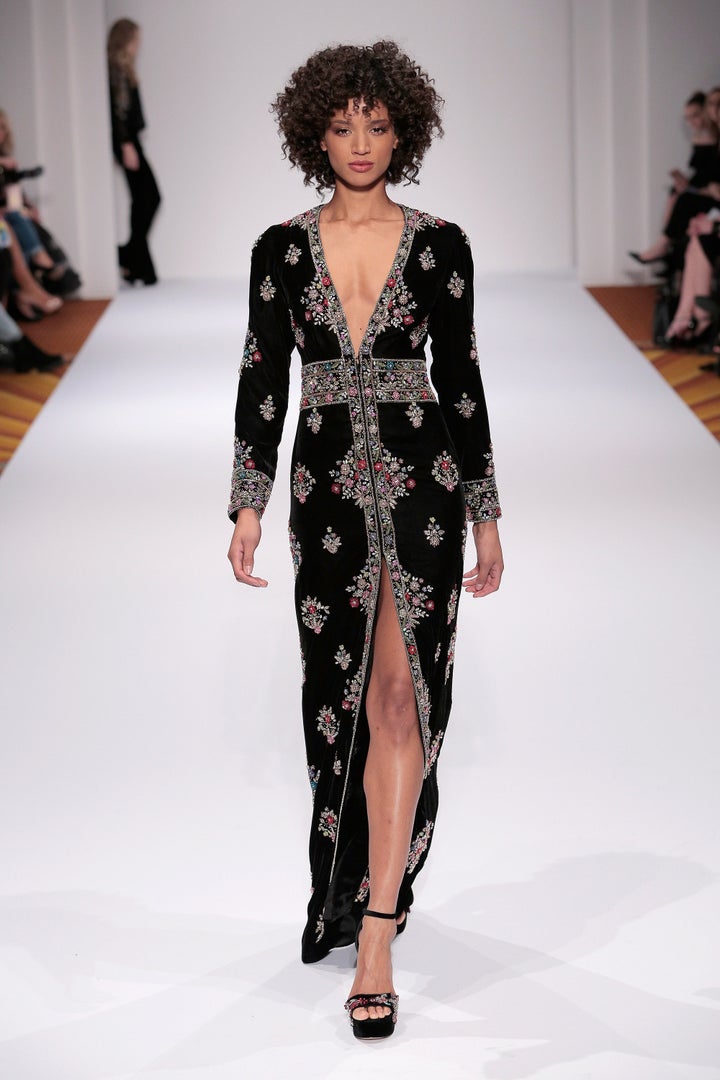 I left with one question: Is that it? The event lasted about 25 minutes.Revelers came and left before I could fabricate a review of the show in case anyone asked. (Oh, Carol, can you believe those hem lines? The contrast, the anger, the feeling, however, was superb.)
Basically, you dont need to prepare for Fashion Week events. Nobody cares. And pro tip: The after-parties arent worth the bad Pinot and long lines. The dresses were purdy though!
Ji Sub Jeong, Multimedia Designer and Illustrator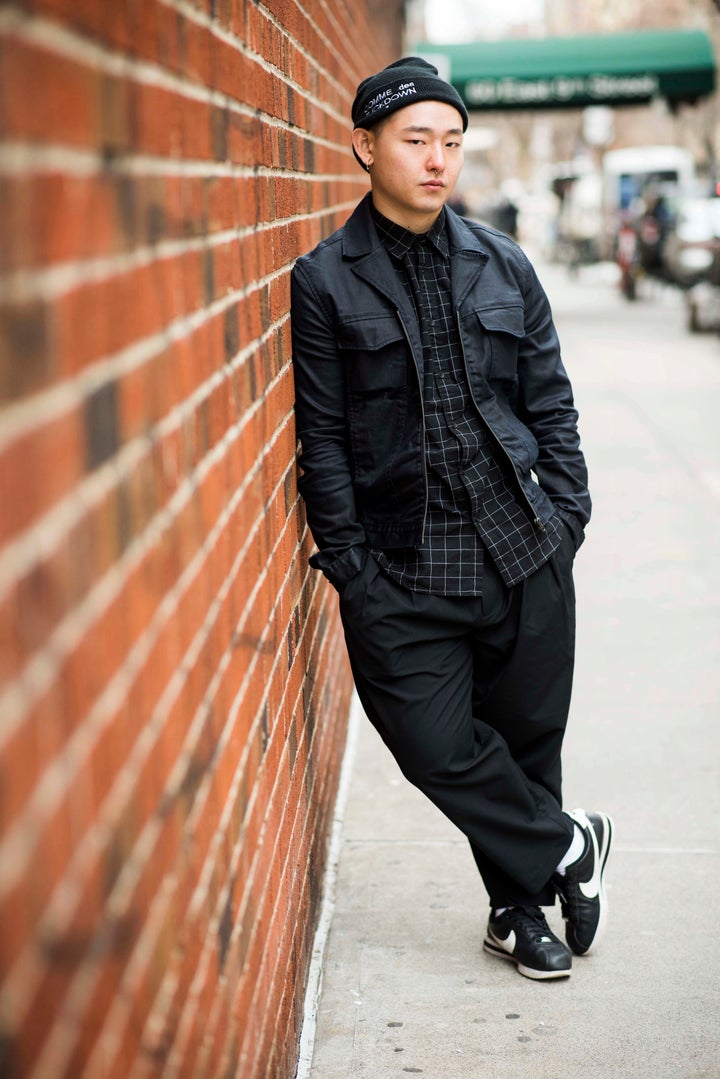 Show attended: Anniesa Hasibuan
I was expecting NYFW to be a wild wild ride. Ive previously seen these photos of people in crazy outfits and hairdos in high heels and leather suits, and I thought I would just stand out like a sore thumb in a bunch. And I was semi-correct about that!
I was really caught off guard as to how nice the people attending the event were! I always had this expectation that people attending these fashion events would have a very specific type of personality, but really they were all very cordial and nice to each other.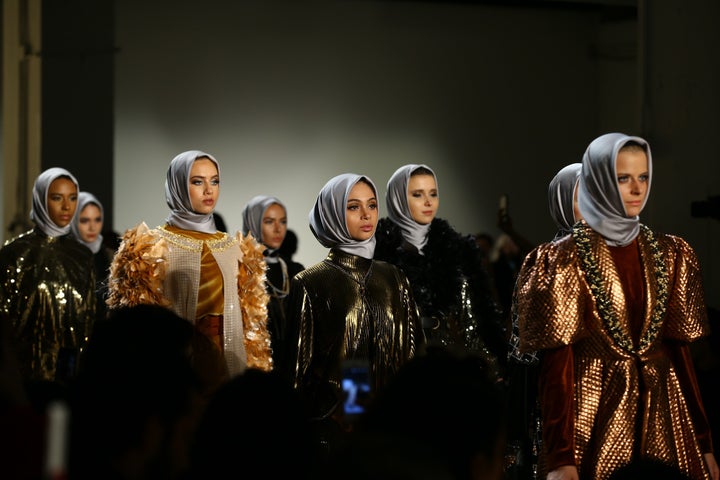 I was expecting to see a show that would span around for an hour or so, but the whole show went by in about 20 minutes! Its crazy to think these designers would dedicate months and months of their time and effort just to show off their collections for 20 minutes! That being said, I think it was so great to see a designer like Hasibuan incorporating her cultural background into creating pieces that transcended what beauty looks like today.
I think the only thing that I was a little iffy about was the amount of bodies being piled into the showroom. And the excessive body heat. That was about it.
James Michael Nichols,Deputy Editor, Queer Voices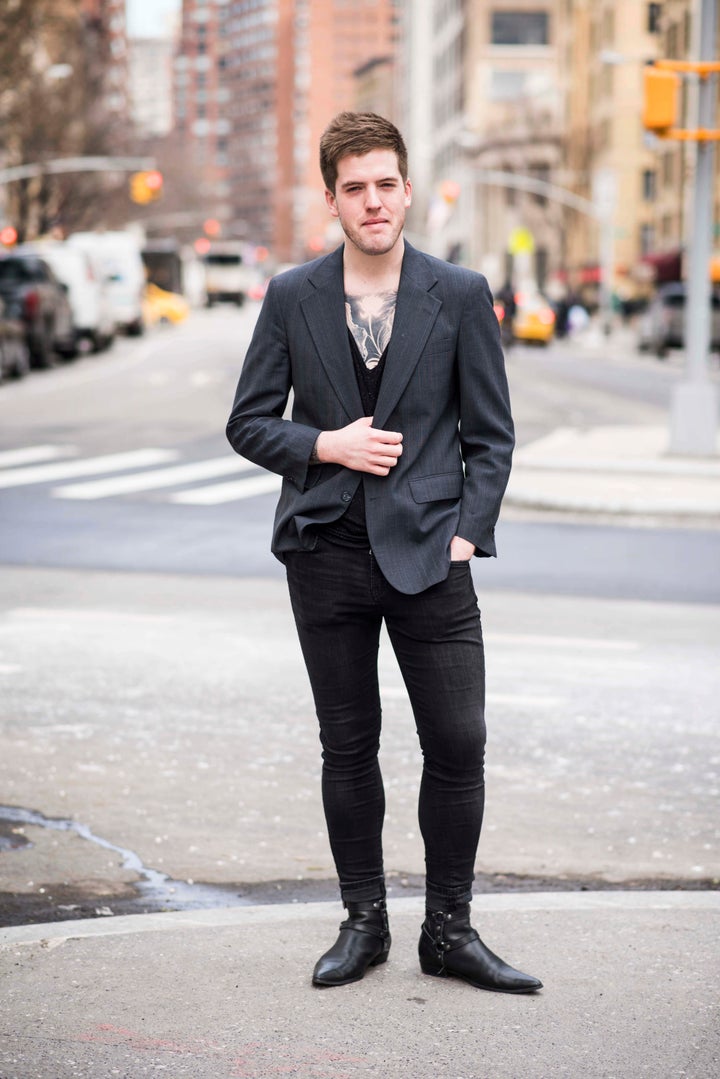 Show attended: Badgley Mischka
Ive been to runway shows before so I had a pretty good idea of what to expect. These shows during Fashion Week are always highly performative, over-the-top and high glam Badgely Mischka proved to be the same.
I got to sit directly across from Miss J Alexander, which was perfection.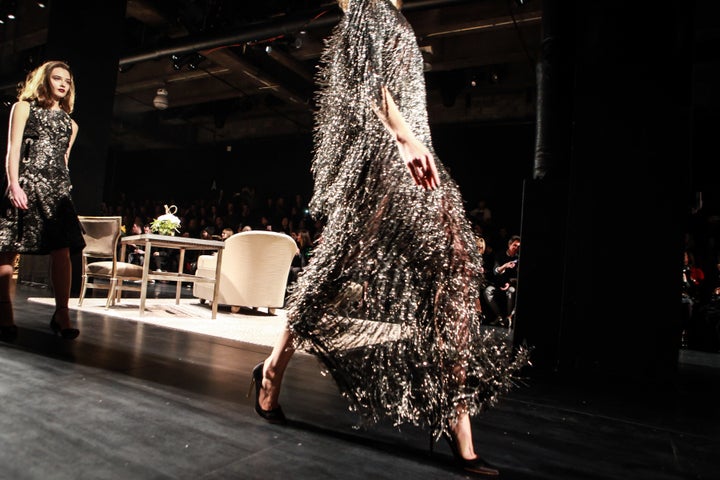 Just the usual fashion world pretension people who are obviously going from show to show, boasting about how theyre going from show to show and all of the cool shit theyre getting to do. Nothing completely outrageous.
I loved sitting in the front row and feeling important.
It was a reminder that no matter how high the glamour or performative nature of a fashion show, our society is still crumbling around us (lol).
Cole Delbyck, Entertainment Writer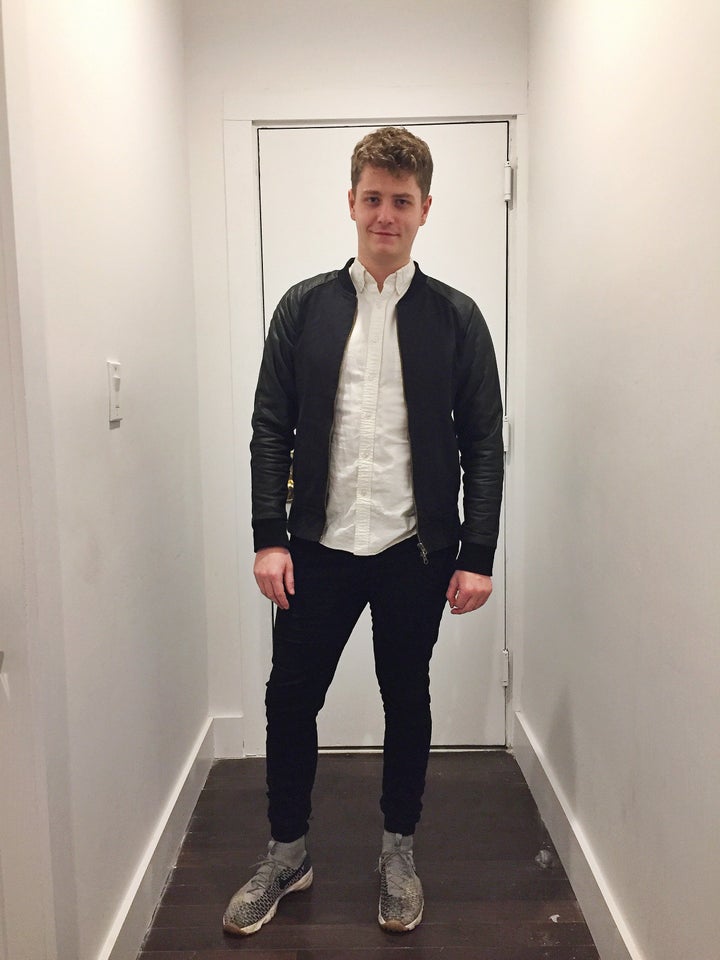 I was taken aback by how short the show was. It went by so quickly that I wanted an encore.
I arrived at the show and looked down at my seat to find a banana. Everybody around me didnt touch theirs, but I hadnt eaten breakfast that day, so I was like Oooo a treat!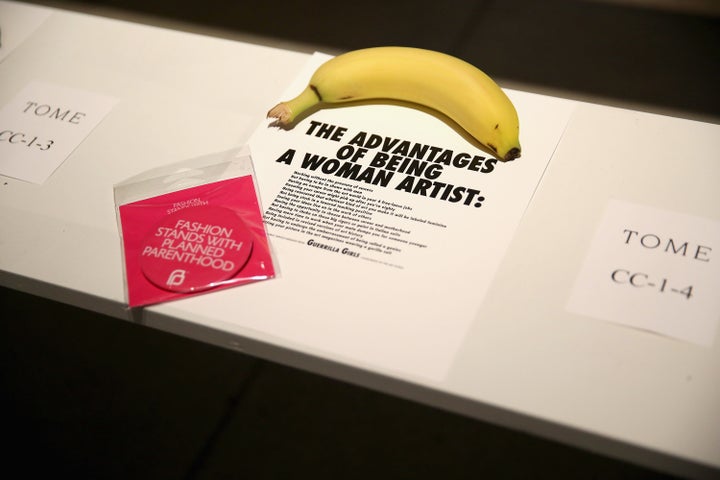 I also stood in line in front of Cush Jumbo from The Good Wife and was very confused why a plebe like me was allowed to breathe the same air as a GODDESS.
The models looked SO serious as they walked the runway that I became obsessed with thinking about what their internal monologue was like at the moment. (Dont fall, Im hungry, Why does Kendall Jenner have a bigger career than me?). Their expressions on their faces were a weird combination of emptiness and fierceness that is very different to witness IRL.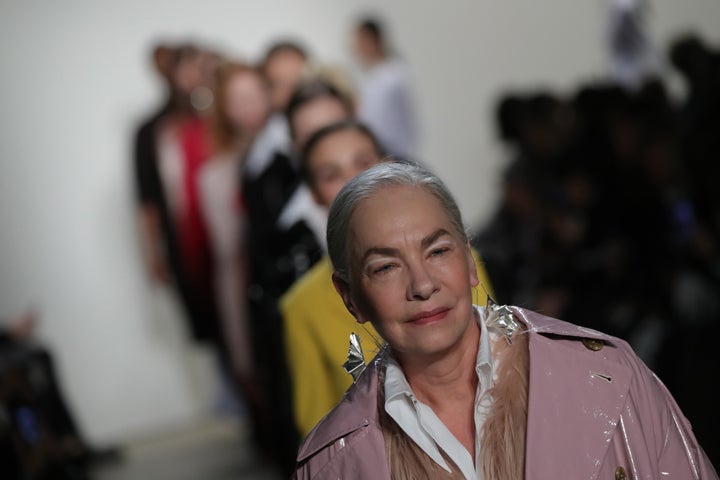 Everyone (including myself) was trying SO hard to look cool. It was a very seen and be seen kind of atmosphere, which can sometimes be fun, but most of the time leaves you feeling like that weird kid intensely staring at Cush Jumbo from across the room.
Read more: http://www.huffingtonpost.com/entry/new-york-fashion-week_us_58a5ac3ee4b045cd34bf0dfd?ul9b0py7t2kg74x6r&ncid=inblnkushpmg00000009