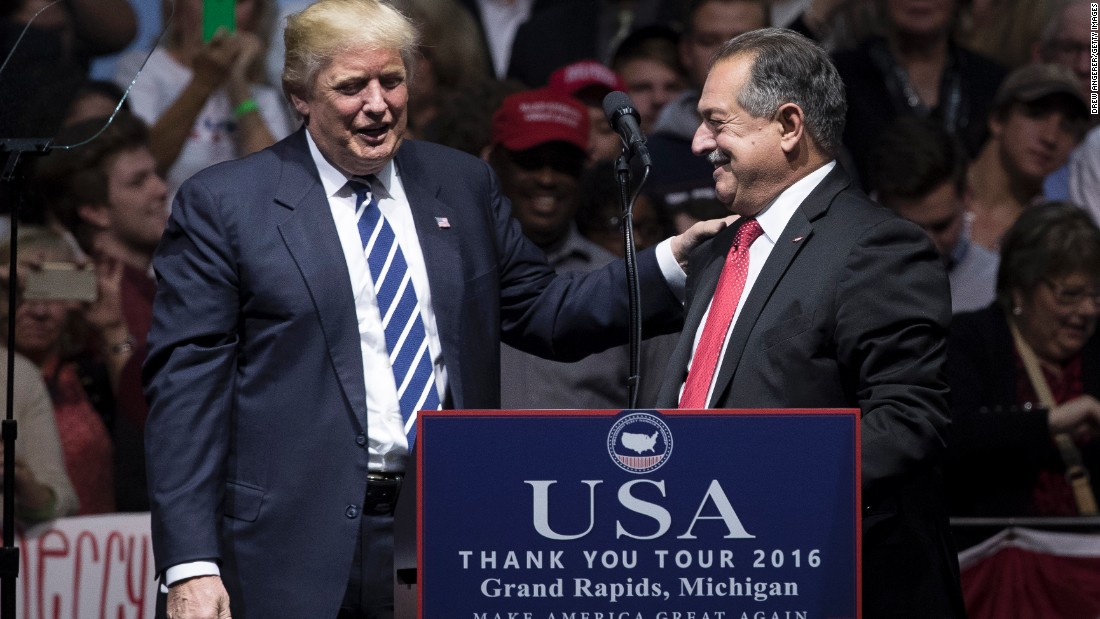 Washington (CNN)Donald Trump announced Friday at a rally in Grand Rapids, Michigan, that Dow Chemical CEO Andrew Liveris will head the American Manufacturing Council in his administration, part of his economic message to "buy American and hire American."
The American Manufacturing Council is the principal private sector advisory committee to the Secretary of Commerce on the manufacturing in the United States.
Trump described Liveris as "one of the most respected businessmen in the world," who will be tasked with finding ways to bring industry back to America.
"Nobody can do it like Andrew," Trump said.
Leveris announced that his company will invest in "a new state of the art innovation center" in Michigan, crediting Trump with creating a business climate that energized his company.
However Liveris, an Australian living in Michigan, wasn't always a fan of the President-elect. During the Republican primary, he compared the election to reality TV.
Friday's event was interrupted several times by protestors — and at one point, while Trump was introducing his Secretary of Education pick Betsy DeVos, she had to repeat the end of her speech because of protestor interruptions.
And another point while he was speaking, Trump said about the protestors, "Get them out of here … where do these people come from? Unbelievable."
Read more: http://www.cnn.com/2016/12/09/politics/andrew-liveris-dow-chemical-ceo-america-manufacturing-council/index.html