For 26 years, Tess Heidelberger's wedding dress was sitting in a dusty box in her basement next to her Christmas decorations.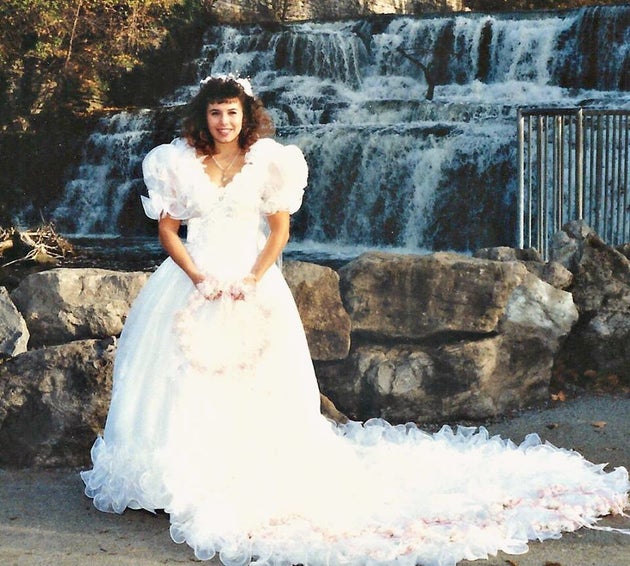 "I thought, 'What a waste,'" she told The Huffington Post. "My basic Christmas tree skirt was on the top of the box of Christmas decorations and that's when I got the idea to put the two of them together."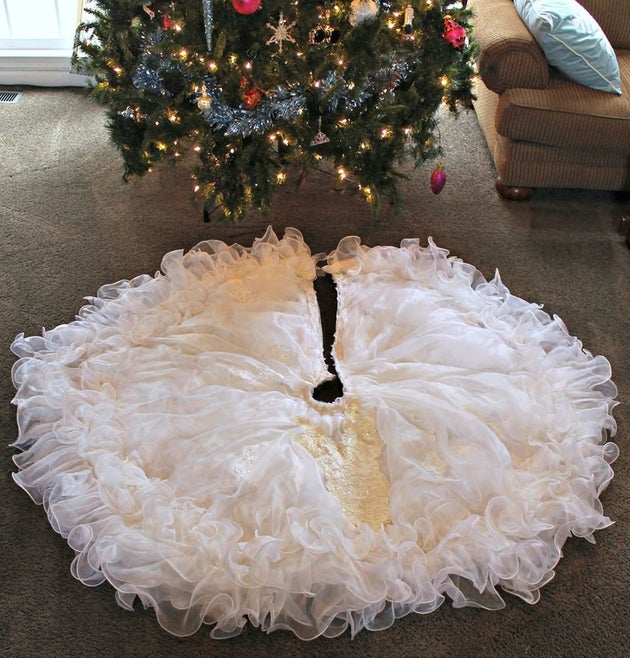 Tess, who lives in Mauldin, South Carolina, purchased the dress in 1989 so it had all the hallmarks of 80s bridal style like those signature puffy sleeves. She got married the following year in 1990.
Her daughters had no interest in wearing it themselves (they felt it was too dated), so there were no objections to Tess turning the dress into an art project.
She grabbed a pair of scissors, her hot glue gun and got to work. All she needed to buy was a plain Christmas tree skirt (to put underneath the dress fabric) and some pretty ribbon to cover the glue.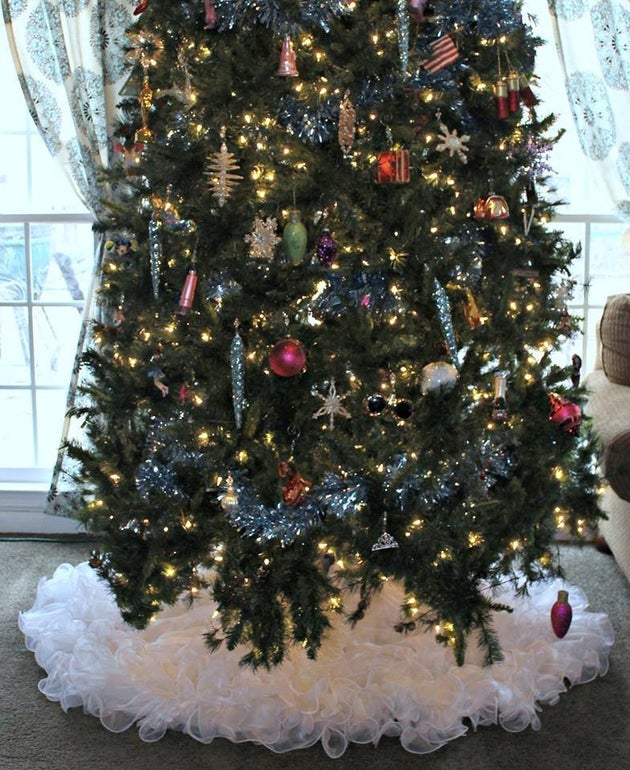 "I laid out my wedding dress and cut the skirt off the dress the first cut is the hardest!" Tess explained to HuffPost. "Then I cut off any details on the dress, like appliqués, bows and beading. Then I pinned the wedding dress skirt on the plain Christmas tree skirt until I liked the way it looked. Then I just hot glued it in place and I added the extra appliqués I cut out earlier."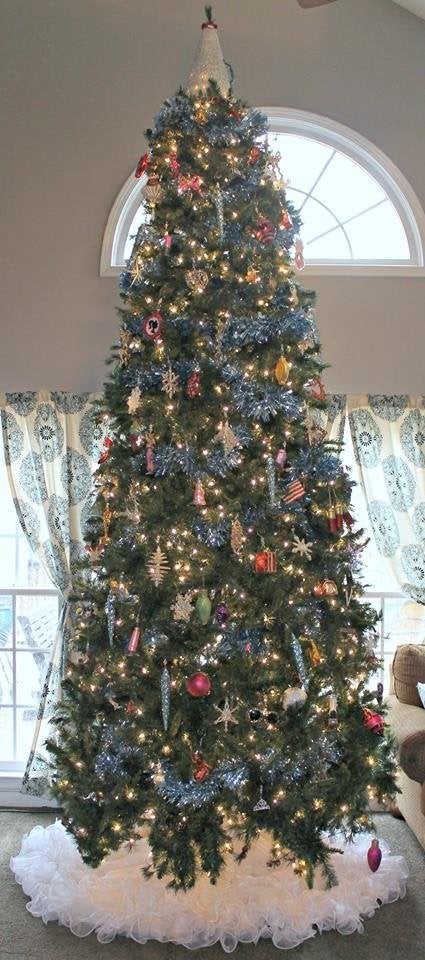 In all, it only took Tess an hour to complete. She was very pleased with the finished product.
"I love the way it looks!" she said "I'm very sentimental so now every Christmas I can be reminded of our special day!"
H/T ABC News
Read more: http://www.huffingtonpost.com/entry/wedding-dress-christmas-tree-skirt_us_58544806e4b0390447087f97