Amidst the many models walking atLondon Fashion Week, one in particular stood out. Jan de Villeneuve, a 72-year-old model born in Ohio,ruled the runway during her walks for Simone Rocha and Osman.
Life doesnt end when you start getting a pension, de Villeneuve told The Telegraph.Older women love fashion too. Ive always thought it would be nice if people of all ages, shapes and sizes were included because thats more relevant to day-to-day life.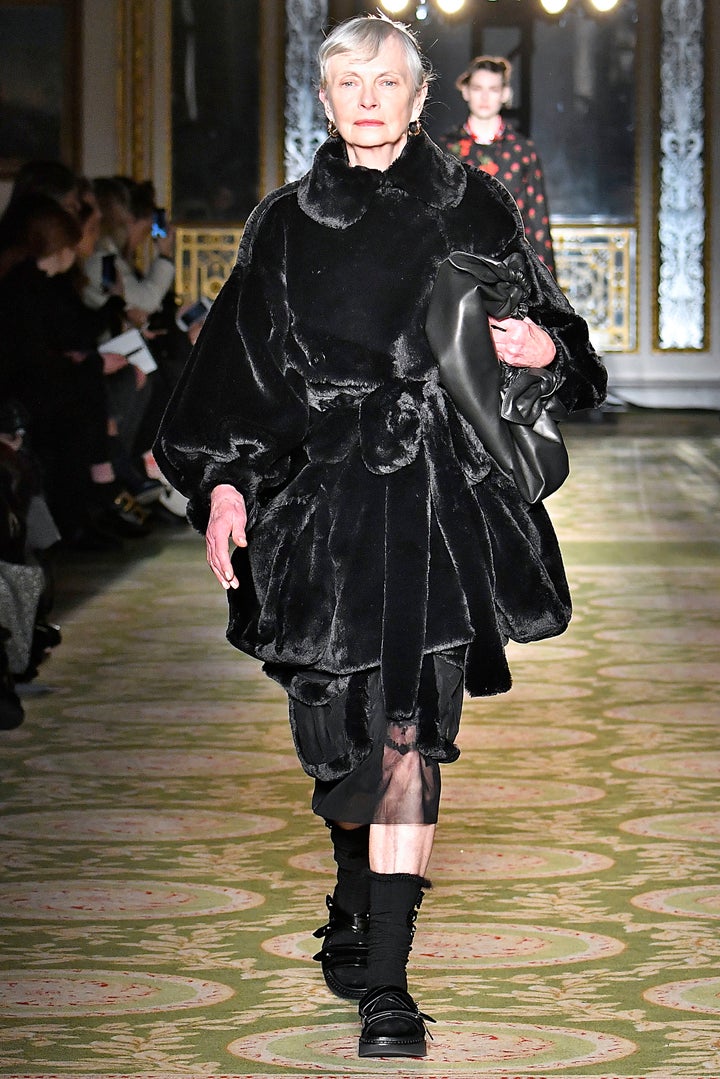 De Villeneuve, who first began modeling in the 60s, told the outlet that she took some time off to raise her daughters before returning to the profession in 1988.
I was quite conflicted as a young model about making money from how you look. Id gone to university and had a good degree so thought, Should I be doing this? she told The Telegraph. I railed against it when I was younger but now I dont think about it because now I look like an older lady. It was lovely this weekend to see there was interest in women of my age.
Below are photos De Villeneuve posted the first includes two other mature models who walked in the Simone Rocha show.
She also posted pictures from her walk for Osman:
De Villeneuve also regularly shares pictures of her high fashion past on her social media account, which include spreads shot by Mario Testino, David Bailey and Norman Parkinson.
More Jan de Villeneuve on the runway, please!
TheHuffPostLifestylenewsletterwill make you happier and healthier, one email at a time. Sign uphere.
Read more: http://www.huffingtonpost.com/entry/this-72-year-old-model-owned-the-runway-at-london-fashion-week_us_58b06a19e4b060480e076ed9?e54kt32txjzw5vzpvi&ncid=inblnkushpmg00000009