A new book documents the colorful history of Europe's largest live street art festival.
Upfest II chronicles the last four years of the "Upfest" event, which started as a small gathering in the Bedminster neighborhood of Bristol in southwest England in 2008.
It's since mushroomed into a focal point for graffiti artists around the world, with this year's edition over three days in July attracting 300 painters from 40+ countries who each painted on shutters, boards and buildings across the area.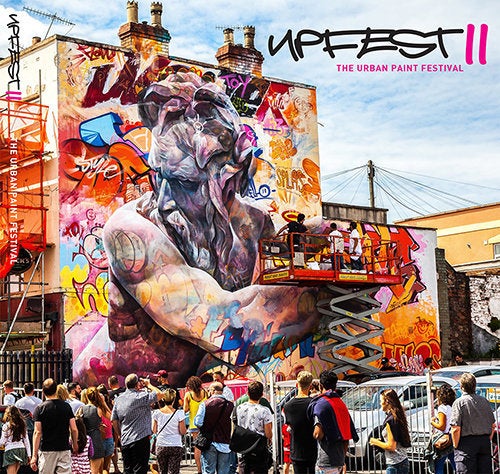 Festival organizers estimate that 1,600 artists have taken part since the event's inception in Banksy's home city. Upfest will return again in 2017 from July 29 to 31.
The book (cover above) showcases 200 of those works of art, with the majority of the photographs taken by visitors and selected via a competition. A selection of them are below:
Read more: http://www.huffingtonpost.com/entry/upfest-bristol-street-art-book_us_584185aae4b017f37fe41ab8