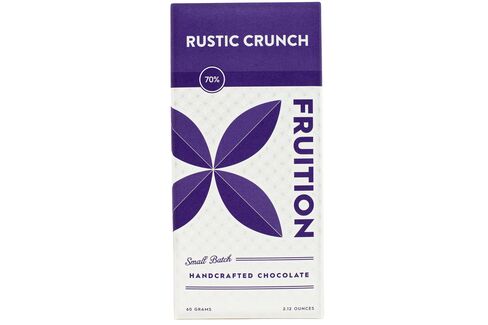 Today, there are so many high-quality chocolate producers around the world that pinpointing the best can be like finding an M&M in a confetti pit. So why not listen to the people who work with the stuff every day? In honor of National Chocolate Day in the U.S.Oct. 28, although shouldn't every day be chocolate day?six pastry chefs select the bars and bonbons they reach for when a cocoa craving strikes.
Patrick Roger Bonbons
Instagram: Instagram photo by Satomi Fujii
Chocoholic: Dominique Ansel, Dominique Ansel Bakery and Kitchen
Ive been traveling quite a bit this year, heading back and forth between New York, Tokyo, and London, says Dominique Ansel, whose British bakery just debuted three weeks ago, to lines 200 Londoners deep. When King Cronut needs some Dominique Time, he reaches for a box of bonbons from cerebral chocolatier Patrick Roger, whose Parisian boutiques double as sculpture galleries for the orangutans, praying mantises, and Thinkers he crafts in cocoa.
Patrick is such an incredible artist, and his chocolates are beautiful. What I love most about the bonbons is how the ganaches are so vivid in taste. I dont even read or ask what flavors are in the box. Theyre [all] so potent, fresh, and gorgeous.
Fruition Chocolate's Rustic Crunch Bar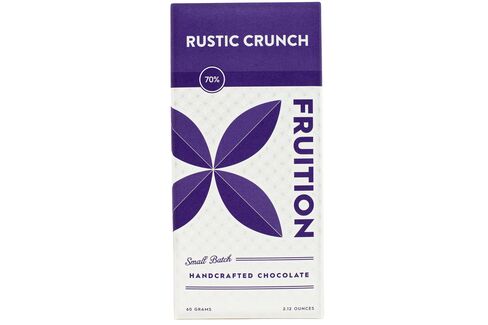 Chocoholic: Camille Cogswell, Zahav
As the 24-year-old pastry chef at Phillys trailblazing Israeli kitchen, Zahav, Camille Cogswell spends her days elbow-deep in exotic spices. When it comes to her go-to chocolate, though, she keeps it simple.
My favorite bar, the Rustic Crunch bar from Fruition Chocolate, is 100 percent Peruvian, coarsely ground, dark chocolate with roasted cocoa nibs pressed into the back that give bursts of fruity flavor, says Cogswell. While a student at the Culinary Institute of America, she even helped out briefly at Fruitions Shokan, N.Y., workshop. I immediately fell in love with [owner Bryan Grahams] chocolate genius and his wife, Dahlia, who founded a nonprofit for children in Peru, where most of their beans come from.
Rogue Chocolatier Bars
Instagram: Instagram photo by Alexandra Whisnant
Chocoholic: Samantha Kincaid, High Street on Hudson
The bars from Rogue Chocolatier are my favorite and, for the most part, are brighter and lighter, which allows for expression of every nuance, says Samantha Kincaid, the chef behind the fine-crumbed teacakes, roasted chocolate cream puffs, and Istafamous Red-eye Danish at Manhattan's High Street on Hudson.
Colin Gasko, the chocolatier of this Three Rivers, Mass., operation, comes across as totally humble, self-critical, artistic, and haunted by a little mad scientist complex. He actually builds and rebuilds some of his equipment to improve the process, and his Twitter posts are usually the totally esoteric physics-of-chocolate-making conundrum he is desperately trying to solve. Rogues bars, just cane sugar and often single-origin, if not rare, cacao, are produced in such limited quantities that theyre released for online sale at certain times each month.
Dandelion Chocolate Bars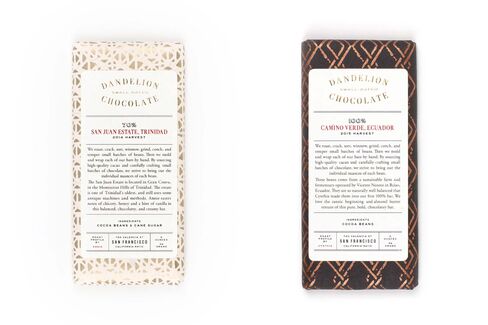 Chocoholic: William Werner, Craftsman & Wolves
When William Werner needs a chocolate fix, he doesnt have to go very far. Dandelion Chocolate is our neighbor here in San Francisco, right next door, in fact, to Werners pastry atelier, Craftsman & Wolves, in the Mission. I frequently pop in their shop for my two favorites: the Camino Verde, a nice, bold, Ecuadorian bar with an almond butter texture and a little bit of tannins at the start, and the San Juan Trinidad 70 percent cacao, a creamy chocolate bar with notes of chicory and vanilla on the finish. Both sell out quickly, and the San Juan is a limited releaseonce its done, its done.
Werner is also looking forward to collecting a few bars from Dandelions new Tokyo shop: From what I hear, they will be hard to come by.
Bon Bon Bon Bonbons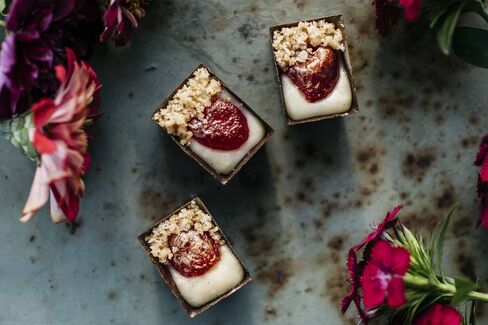 Chocoholic: Lisa Ludwinski, Sister Pie
What Alexandra Clark, the owner of Bon Bon Bon, does is so Willy Wonka-esque, says Lisa Ludwinski, baker-in-chief at Sister Pie in Detroit. She has this insane packaging system where she uses all recycled cardboard you have to cut open with a knife. You have to work for the chocolate a little bit, which plays into the whimsy. Ludwinski knows a little something about freewheeling creativity; her spiced rye buns, salty malty chocolate scones, and brown butter plum crumbles draw lines of daily devotees.
Based in Hamtramckbasically a city within the city of DetroitClark and her jumpsuit-clad female staff of chocolatiers craft bonbons with ingredients that wouldnt sound out of place on a tasting menu at Le Bernardin: green tomato confiture, sage-pear pate de fruit, pepita gianduja. Lately, Ludwinski has been reaching for the No. 93, a seasonal bonbon inspired by the flavors of apple cider donuts.
Read more: http://www.bloomberg.com//news/articles/2016-10-27/the-world-s-best-chocolate-as-picked-by-top-pastry-chefs