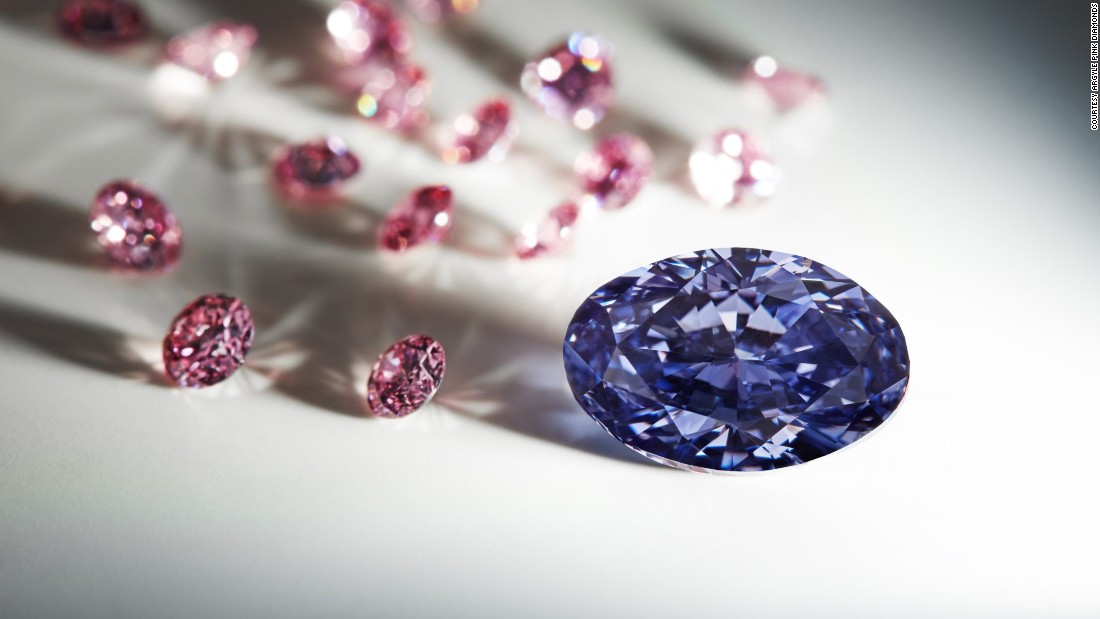 (CNN)Relatively small, but slowly and perfectly formed over billions of years, the Argyle Violet diamond is so rare in color that it has its own unique diamond classification: "Fancy Deep Grayish Blueish Violet."
It was "a once in a lifetime discovery. I fell in love with it. We had to have it," says Scott West of
L.J. West Diamonds Inc.
of New York.
Like his father, Larry, and his grandfather Max before him, West is a diamond hunter, searching for the rarest and most unusually colored stones.
His most recent acquisition, the 2.83-carat oval Argyle Violet is being displayed as part of
"Diamonds: Rare Brilliance"
at the Natural History Museum of Los Angeles County.
Read more: http://www.cnn.com/2016/12/20/luxury/2016-year-of-colored-diamonds/index.html