Matt Damons no wuss.
That might have been truest 10 years ago, when the star was vigorously training for his role as a jacked-up rugby player for the film Invictus. Still, he had to reconsider all his assumptions about strength and persistence when he couldnt keep up with an 8-year-old.
Damon was visiting Ethiopia with his nonprofit, Water.org, which brings clean water and sanitation to countries in need. To get a sense of the challenges people face just to procure potable water, he followed a little girl around for a day.
I was in really good shape, the actor told The Huffington Post on Monday. And this little 8-year-old girl put me to shame carrying this jerry can of water up a hill. I literally couldnt believe how strong she was.
Thats when the water crisis hit home for Damon, who saw how the grueling task of collecting water considered a low-status task disproportionately fell on the shoulders of women and girls.The chore can mean trekking miles to the nearest well and carrying cumbersome jugs all the way home.
I have four daughters. I cant imagine them doing this, Damon said of the physical labor that girls in the developing world have to endure. But thats what they have to do. They have no choice. Not having water isnt a choice.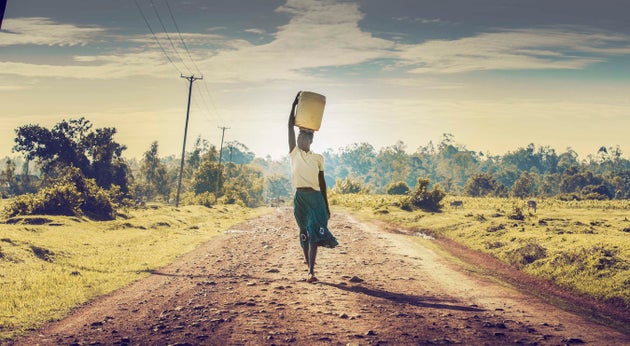 Worldwide, 663 million people dont have access to clean water. To put that into perspective, more people own a cell phone than have potable water.
Women and girls spendabout 200 million hours every day fetching water in developing countries, according to UNICEF. And when they spend so much time collecting water for the household, they miss out on education and work opportunities. Theyre also more susceptible to developing serious physical ailments.
In the years since his visit to Ethiopia, Damon has seen the same story unfold over and over for other women and girls in developing countries. But he says hes more hopeful than ever, partly due to the partnerships Water.org has developed.
The actor is now at the World Economic Forum in Davos, Switzerland, to kick off the third year of Water.orgs collaboration with Stella Artois. The beer companys Buy a Lady a Drink campaign encourages customers to buy limited-edition chalices from Brazil, Cambodia or Uganda. The $13 purchase brings five years of clean water to one person.
Through sales and direct donations, Stella Artois has helped provide more than 800,000 people with clean water. That increased access alleviates health issues and helps end the cycle of poverty.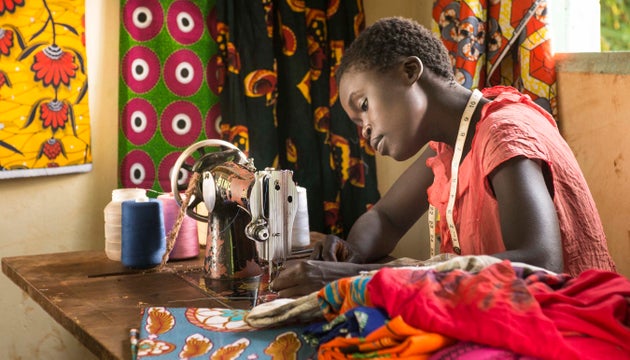 Water.orgs work has already made a difference. After the organization installed a water pump in a Kenyan village, for example, it changed the course of a young womans life.
Elizabeth, who is now 24 years old and a beneficiary of Water.orgs community programs, started sewing to earn money after her alcoholic father abandoned her family when she was 7. But as the years went by,she couldnt even focus on her craft. She walked about four hours a day to collect water, often carrying her baby on her back and 20 liters of water on her head. Afterward, the water had to be boiled and cooled to ensure that no one got sick from drinking it.
Its taxing, hard labor, Elizabeth said in a video interview with Water.org.
Now that her village has a water pump, Elizabeth can focus on building her business, working as a seamstress.
Damon points to such examples as proof that the water crisis can come to an end and soon.
We can be the generation that ends the water crisis, he said. Its solvable and we can solve it in our lifetime. We really can do it.
Read more: http://www.huffingtonpost.com/entry/matt-damon-clean-water_us_587d373fe4b02b1edf4382dc?93wiwuxxbctxlmcxr