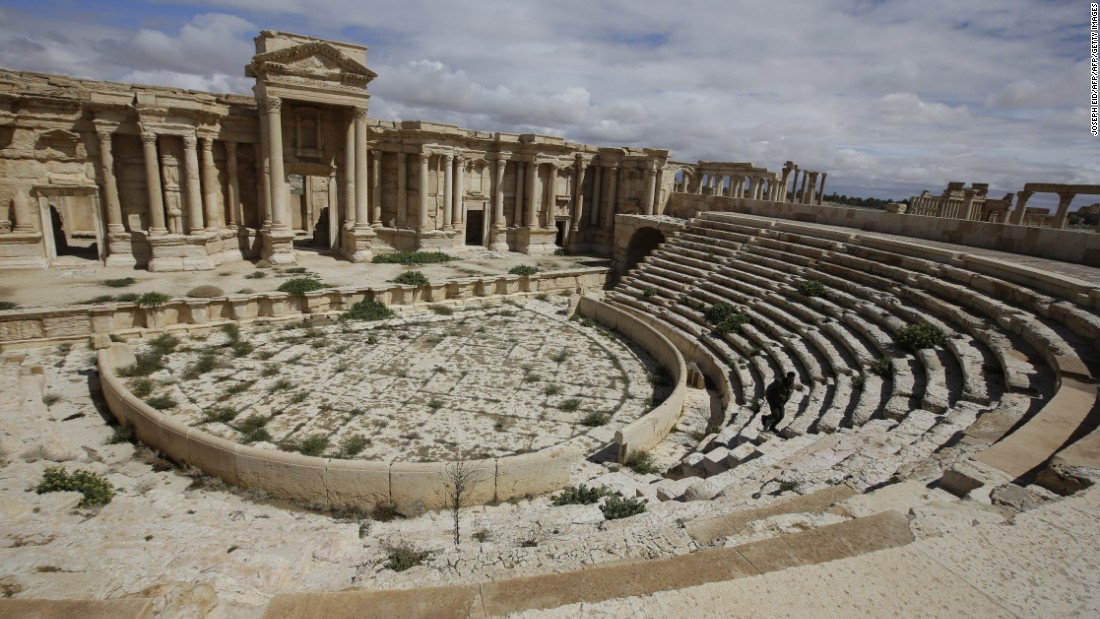 (CNN)Syrian government forces have recaptured the city of Palmyra and surrounding areas from ISIS, according to the country's general command, cited by state news agency SANA.
Army units "in cooperation with the allied and backing forces" inflicted heavy losses on ISIS forces in operations supported by Syrian and Russian air forces, the report said.
Palmyra was seized from regime forces by ISIS in December after hundreds of the jihadist group's militants launched a coordinated attack in and around the city.
Palmyra is seen as strategically important to both sides in Syria's more than five year civil war.
Kremlin spokesman Dmitry Peskov said Syrian government forces completed their operation with the help of Russian airpower, reported Russia's state news agency TASS.
Control over the city has passed from the regime to ISIS and back again a number of times.
Syrian rebel leaders gathered in Geneva for peace talks with the government refused to congratulate the regime. Nasser al-Hariri, a member of the Syrian Coalition, said the struggle for Palmyra was likewatching a cartoon.
"This is the second time we've seen the handover [of Palmyra] and this is obviously being used for political reasons," said al-Hariri in a press statement Thursday. "if we want to follow the game of (Syrian President) Assad and Palmyra, it will be like watching Tom and Jerry."
In the past,
the Syrian army has boasted
that the capture of Palmyra would be "a launchpad to expand military operations" into Raqqa and Deir Ezzor provinces.
Monitoring group Syrian Observatory for Human Rights also confirmed Palmyra's recapture.
Rami Abdulrahman, the founder of SOHR, said the city had been taken after "heavy clashes between ISIS and the regime forces erupted on Wednesday."
Read more: http://www.cnn.com/2017/03/02/middleeast/syria-palmyra-isis/index.html