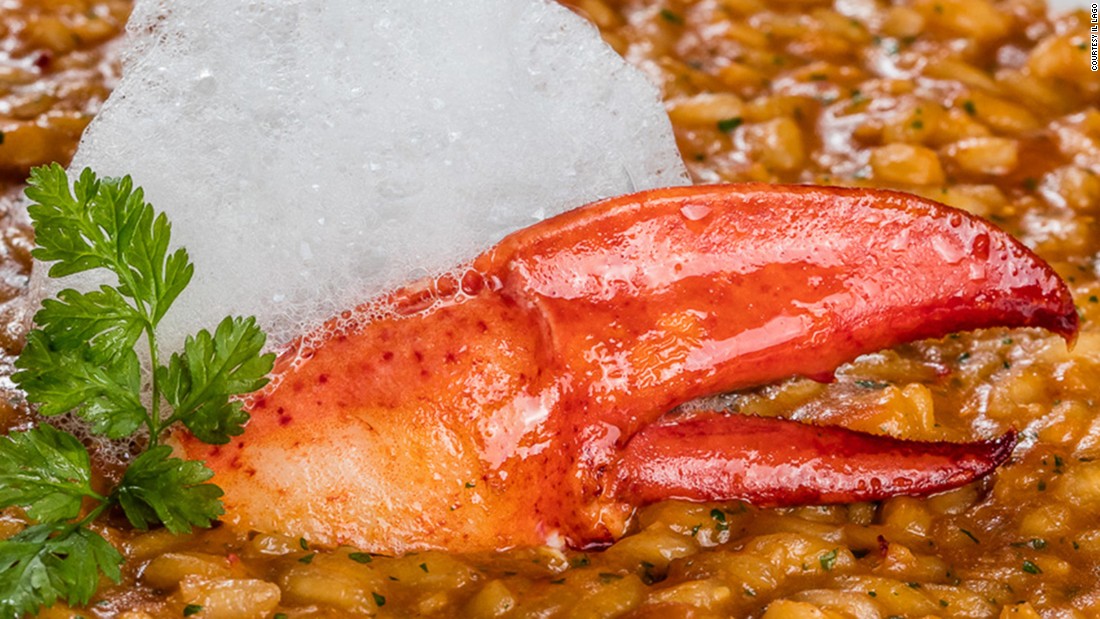 (CNN)You know Swiss food. Skewered lumps of bread swirled in volcanically hot cheese fondue, followed by copious amounts of chocolate with a side order of muesli. Right?
While these are admittedly three famous elements in the country's culinary repertoire, there's a whole lot more to what is one of Europe's most surprisingly diverse and rich dining cultures.
Switzerland also boasts serious cred on the global stage.
One of the world's most critically acclaimed chefs, Daniel Humm at New York's Eleven Madison Park, is proudly Swiss. You don't reach #3 on the coveted World's 50 Best Restaurants list without doing something seriously right.
Michelin stars are strewn across his homeland, but you're also just as likely to find knockout plates in low-key and relaxed dining rooms.
Throughout Switzerland's ridiculously picturesque 26 regional cantons, there are dishes to excite even the most jaded of palates.
Here are some of the most memorable:
Anne-Sophie Pic at Beau Rivage Palace, Lausanne
Even in a country known for jaw-dropping and breathtaking landscapes, vistas don't get much more impressive than the views over Lake Geneva towards the snowcapped mountains of France.
The Beau Rivage Palace dates back to 1861 and has counted a global who's who amongst its patrons, from Coco Chanel to Nelson Mandela.
French chef Anne-Sophie Pic is the third generation in her family to obtain three Michelin stars and the only female chef in France to currently hold the honor.
Her breathtaking creations in Lausanne include a duckling dish with beetroot, but most renowned is her beautifully simple black and white plate where sea bass meets black caviar from near Bordeaux.
La Table de Palafitte, Neuchtel
With the supercars parked outside, Il Lago could come across as too cool, but the friendly, warm staff immediately put diners at ease.
The elegant dining room has earned a Michelin star with good reason, thanks to sublime takes on decadent classics.
Lobster Aquarello risotto comes with an emulsion of truffles, naturally. Also not to be missed is the legendary cheese trolley — well, this is Switzerland after all.
Il Lago,
33 Quai des Bergues, Geneva; +41 22 908 7110
Read more: http://www.cnn.com/2016/10/14/foodanddrink/switzerland-fine-dining/index.html