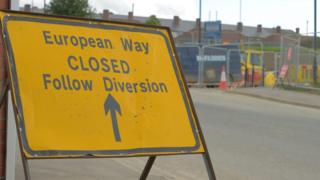 In Sunderland, voters were warned Brexit risked higher unemployment – but the city went heavily for Leave anyway. How did people's jobs shape the way they voted?
European Way was blocked. Cones and fences blocked my path. I'd have to go the long way round to reach nearby Brussels Road.
If the EU has a metaphor quota, I thought, Sunderland has definitely exceeded it.
I'd come here because the city was the first win for Leave on referendum night, despite Sunderland's voters being told by supporters of EU membership that quitting would mean a dire threat to jobs at the local Nissan plant. Why had the warnings backfired?
Alan Forster had an idea. I met him in the shadow of Astral, Planet, and Solar Houses, the 1960s brutalist tower blocks that loom over Sunderland's city centre.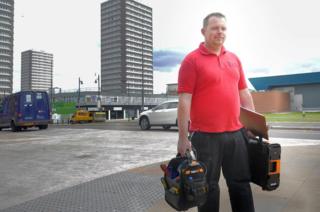 Forster was a commercial gas fitter, and he didn't need the Remain campaign to tell him how brutal the job market could be.
Last year he set up business on his own after 12 years with the same plumbing contractor. But then a thief stole 3,000 worth of tools from his van, and his insurance didn't cover the loss. It ended his dream of independence. He had to go and work for someone else again.
The experience taught Forster, 37, to be sceptical, and the Remain campaign's predictions of chaos and penury had sounded to him like scaremongering.
"At the end of the day, if you start threatening a person they react by going completely the opposite way," he says. Just as he'd wanted to run his own firm, he liked the idea of the UK taking control of its own decisions. He'd voted Leave.
No fewer than 61% of people in Sunderland did the same. The pound fell sharply when the city's unexpectedly high support for Brexit was announced, but I couldn't see many signs of panic when I wandered through The Bridges shopping centre or between the stalls of Jacky White's indoor market.
Nasim Asl, however, was quietly nervous. Her dad, her uncle and her cousin work at the local Nissan plant, which employs more than 6,000 people. Asl, 21, knew what trade with the EU meant to the city, which had been recovering from the collapse of the shipbuilding and mining industries since before she was born. She feared for her family's livelihoods.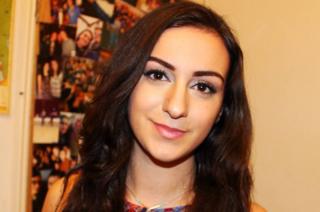 She had worried how the Brexit vote might affect her too. For the last two weeks she's been back home in nearby Washington job-hunting after finishing her English degree at Oxford University. Oxbridge was a first for the family. Her mother, a health visitor, comes from a long line of north-east miners. Her father left Iran after the 1979 revolution.
Sunderland couldn't have been more different from Oxford, where Asl, 21, would sit alongside students with Bentleys and peerages. But she loved the North East and wanted to stay. All the best graduate jobs, however, were in London or Manchester, not Sunderland.
"I don't think it's got back on its feet fully from the recession," she says. "I don't think there's as much opportunity to get jobs. There seems to be a lack of interest in the North East from Westminster."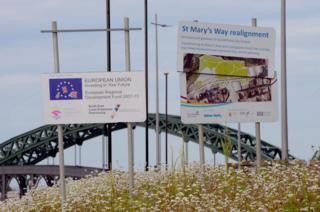 It's not just in Sunderland that jobs swayed the referendum. Opinion polls might be treated with greater scepticism since the 2015 general election, but there is widespread agreement among political scientists that the type of job you do – along with your age, whether or not you're a graduate and the part of the UK you live in – is one of the key factors that influenced whether or not you supported EU membership.
A survey by Lord Ashcroft of 12,369 referendum voters after they cast their ballot suggested most of the AB social group – that is, professionals and managers – voted Remain, while almost two thirds of the C2DE group at the other end of the social scale voted Leave.
I met Lisa Wagman walking through Mowbray Park, the modern Winter Gardens extension glittering behind her. Lisa, 44, was looking for work. Until two years ago she'd been a carer, a job she'd loved. But health problems had forced her to quit.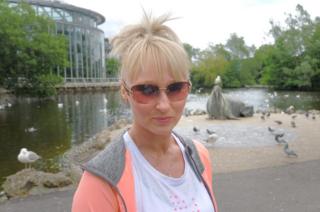 Now she was struggling to get back into the care sector: "There's a lot of people from overseas who have come in to take the jobs." She didn't like that she felt this way. "I wasn't brought up like that," she assured me. Lisa hadn't voted last week, but if she had, it would have been for Leave.
Immigration had also been the main issue for Mark Greenwood, 31. He'd voted Leave. "I think there's too many coming in, when they're on about budget cuts to the armed forces," he told me on Maritime Street, "we should have a system like Australia's."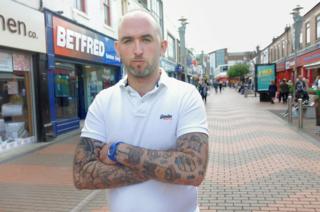 It was the pressure on services that worried Mark, though, not the effect on jobs. He'd trained as a phlebotomist, taking blood, and a first responder before he was invalided out of the Army in February.
In 2011 an improvised explosive device in Afghanistan had blown up the armoured vehicle he was travelling in with his infantry unit. He wore two hearing aids, he'd lost much of his peripheral vision and the nerves to his face had been badly damaged. But he had seven months of work lined up with a medical agency.
If he'd done it, others could do, he thought. "I'm not scared one bit about not getting a job. I wouldn't say there's hundreds of jobs round here. But if you want to work you can."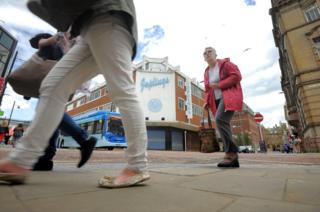 When I spoke to Leave supporters about why they'd voted as they had, immigration was a recurring theme.
I asked Asl, who is mixed race, how she felt about this. It worried her, she said. Even though she wasn't at all religious – her father had fled Iran because he hadn't wanted to live in an Islamic republic – she'd faced Islamophobic abuse in the past.
Since the result, she'd seen people she knew posting anti-immigrant and anti-Muslim remarks on Facebook. When she walked through the Galleries shopping centre she didn't see many other non-white faces, and she feared she'd be a target: "It's made me a bit nervous about going out alone."
Other Remain supporters were anxious, too. When I stopped Lucy Watson as she hurried past the Victorian facades of Fawcett Street, she told me she'd been surprised at how angry she felt when the results came in.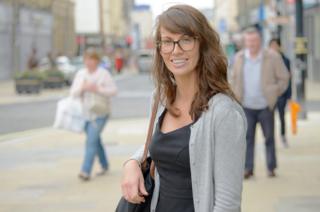 After earning her law degree, Watson, 27, spent five years working a series of service sector jobs – bars, a fruit shop – because openings in the legal field were so scarce.
Eventually she persuaded Motsons, a law firm in Sunderland, to take her on as a receptionist, and they sponsored her final professional qualifications. This week she was due to sit her last exam before she finally qualified as a solicitor.
Watson should have been celebrating. But she was worried her hard-won professional status has been put at risk. If there was a recession, she feared she might have to go back to pouring pints, or not find work at all: "It's just the uncertainly, after I've gone through all this for years and years."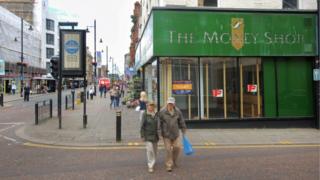 The sheer amount of EU cash that had gone into Sunderland gave Remain supporters pause for concern, too.
"There's so many subsidies here," said Dom Murphy, 39, managing director of Geek Talent, a technology recruitment firm based in Sunderland Software Centre, which was built with 4.5m from the European Regional Development Fund. Many of his clients were colleges and universities that depend on European money too. The result had been a big surprise. "I thought we would have been more pro-EU."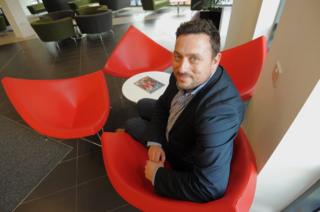 And so it wasn't just in Westminster or the City that Sunderland's result came as a shock. People's hopes and fears about their jobs had taken Leave and Remain supporters here in different directions, too.
All along European Way, diggers and men in high-vis jackets are preparing for a new bridge across the Wear. The people of Sunderland will soon find out where it leads them.
Follow Jon Kelly on Twitter @mrjonkelly
Read more: http://www.bbc.co.uk/news/magazine-36654388