Rumor has it thatAdelefinally put a ring on it.
My husband and my son, youre the only reason I do it, she said on stage while accepting the award.
Thats right, the singer might have confirmed that she has been married to longtime partner Simon Konecki for some time now. The couple, who have been dating for five years, were rumored to have gotten married earlier this year.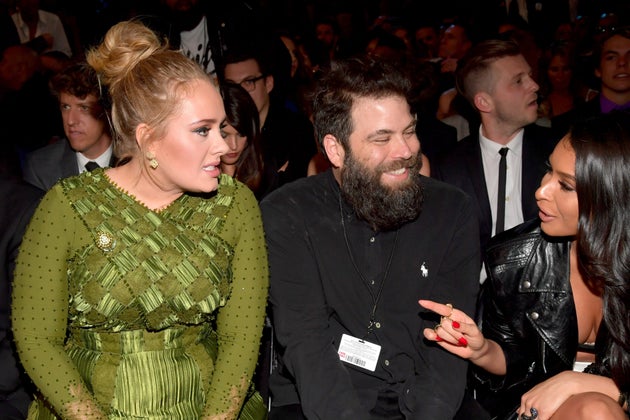 A photo of Adele wearing a simple gold band on her ring finger made the internet rounds in January, leading some to believe that the two secretly wed months ago. At the time, Adeles representatives refused to address the speculation, as the couple tends to keep their private life out of the press, but it now appears as though the rumors are true.
Although the British songstress slayed the red carpet all on her own, Konecki was also in attendance on Grammys night, seated next to her in the Staples Center. According to E! News, both Adele and Konecki were spotted wearing wedding rings at the ceremony. However, during the press conference after the show, Adele switched her terminology and referred to Konecki as her partner.
The Grammy winner and the 42-year-old businessman met back in 2011 and the two are parents to their 4-year-old son, Angelo.
A belated congratulations all around.
Read more: http://www.huffingtonpost.com/entry/so-adele-might-have-been-secretly-married-this-whole-time_us_58a1c3e6e4b0ab2d2b172fd5?ncid=inblnkushpmg00000009