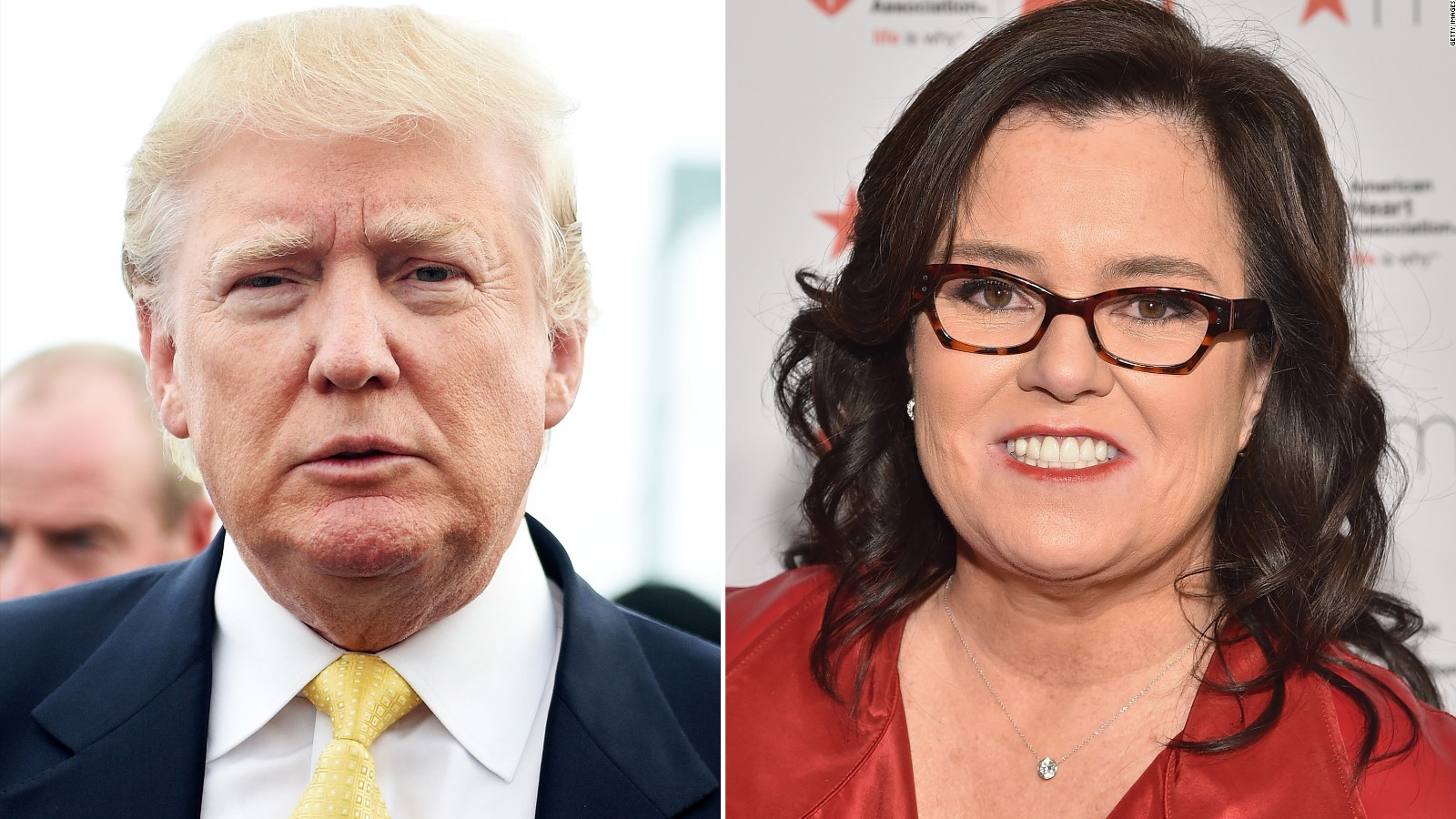 Washington (CNN)Rosie O'Donnell's longtime feud with Donald Trump hit close to home for the President: The comedian and actress protested outside the White House ahead of Tuesday night's Joint Address to Congress.
"This is not Russia. To Donald Trump and his pathetic band of white, privileged criminal businessmen, I would like to say to him, 'nyet, sir,' " she said at a rally in Lafayette Park, billed as "A Resistance Address: Defending American Values in a Time of Moral Crisis."
She joked to the few hundred protesters assembled that there was a "crowd of 1.8 million" in the park, later impersonating the President: "I've had a really good presidency, really good ideas … It's a bigly good idea."
CNN has reached out to the White House to respond to the protest and O'Donnell's comments and has not yet gotten a response.
O'Donnell lamented media organizations that will "not call him a liar."
"He lies, he lies, he lies," she said. "And it's about time they all started saying that, instead of, 'It appears as if he hasn't been speaking the truth.' Cut it down to the least common denominator like he does."
O'Donnell spoke to the crowd through steady pouring rain. The lighting went out moments before she took the podium, but she pressed on.
"How dare you, Donald Trump? This is America. It is not yours. It is not corporately owned. And we the people will not stand for it," she said, knocking him on degrading behavior toward women.
Tuesday's rally was organized by progressive advocacy groups, including Hip Hop Caucus, VoteVets, NARAL Pro-Choice America and the ACLU.
The bad blood between Trump and O'Donnell began in December 2006 when Trump decided not to fire Miss USA Tara Conner after revelations of drug use, underage drinking and sexual activities. O'Donnell, then a co-host of "The View," slammed Trump the next day during the show's "hot topics" segment. Trump fired back in a People Magazine
interview
, calling her "a real loser."
He called her a "pig" multiple times, comments Democratic opponent Hillary Clinton seized on during the election. He responded during a September general election debate, saying she deserved it.
"Somebody who's been very vicious to me, Rosie O'Donnell, I said very tough things to her and I think everybody would agree that she deserves it and nobody feels sorry for her," he said on the debate stage.
His @realDonaldTrump Twitter account has tweeted about O'Donnell 60 times since 2011.
"Sorry, @Rosie is a mentally sick woman, a bully, a dummy and, above all, a loser. Other than that she is just wonderful!" he tweeted in 2014, six months before he announced his candidacy.
In 2013, he was asked whether he'd rather have a third Obama term or "make out with Rosie." "I'll take the third term," he tweeted, later adding that it would take "One trillion, at least!" for that to happen.
O'Donnell has dished it right back, tweeting about Trump over 150 times, calling him a "STUPID LYING ARROGANT ONE SENTENCE SNIFFER," a "SEXUAL PREDATOR," and a "CON MAN."
On Tuesday evening, O'Donnell told the crowd that she had only actually met Trump twice. Once during his wedding to Marla Maples, and once at a game show.
"I don't know him. I know he's a bully, he's a mean man, he hates women, he's taken away women's rights, and we will not stand for it," she said.
"Don't fear the rain," she told the crowd, promising to come back to the stage to lead a sing-a-long. The rainy speeches continued for over an hour before the protesters began the march toward the Capitol. O'Donnell never returned to the stage, but an organizer told the crowd she'd be marching.
Read more: http://www.cnn.com/2017/02/28/politics/rosie-odonnell-protests-trump-white-house/index.html