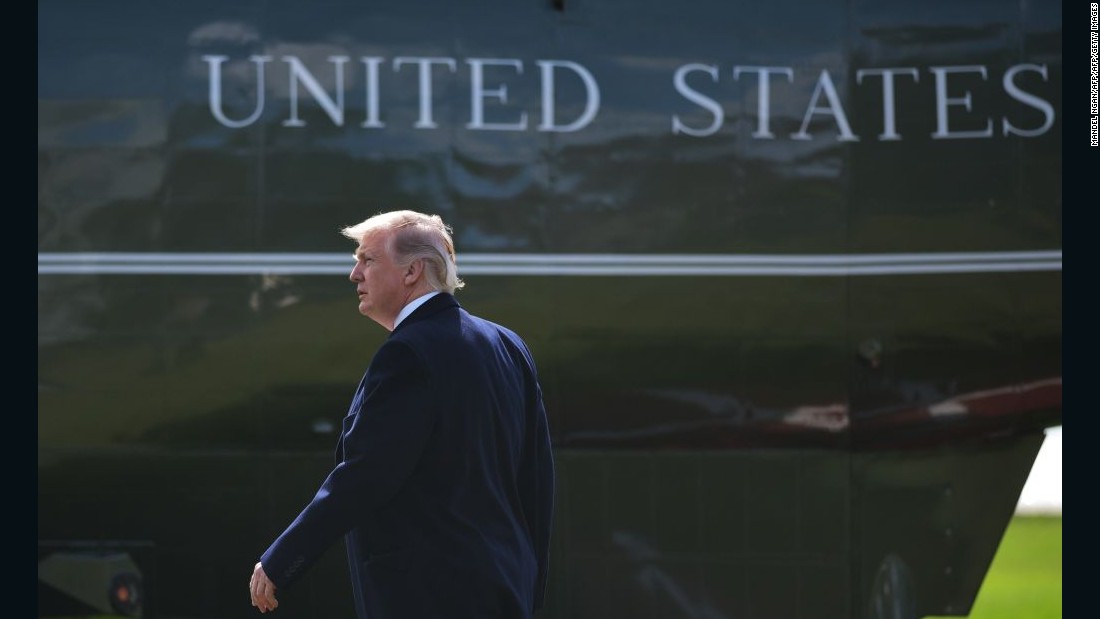 Washington (CNN)President Donald Trump, who entered office vowing to prioritize American workers and issues, has told his advisers to plan a lighter schedule of foreign travel than his recent predecessors, according to people familiar with the conversations.
Trump has told his team that he doesn't want lengthy trips abroad to distract from his focus on domestic issues in the United States, according to people who have spoken to him about his travel plans.
And he's cited the negotiating advantage of meeting leaders at the White House — a symbol of American power — instead of on foreign turf as a reason to put off a major foreign tour.
Scheduled to first travel outside the country in May for a Group of 7 meeting in Sicily, Trump will lag more than a month-and-a-half behind recent past presidents, who all left for diplomatic trips within the first three months of taking office.
Trump has also agreed to attend a May summit meeting of NATO leaders in Brussels, where the defense alliance is headquartered, and a G20 summit in Germany in July. In addition, he's accepted invitations to visit the United Kingdom and Japan.
One person close to Trudeau said the liberal leader doesn't feel slighted by Trump's late RSVP to the invite he extended in November, despite the practices of past US presidents to visit Canada early in their tenures. Trudeau himself visited the White House on February 13 and put forward a show of comity, despite his deep differences with Trump on most policy matters.
In skipping Canada as his first jaunt out of the country, however, Trump is passing up the opportunity to give his team a lower-key debut on the world stage.
"One of the reasons why it's been a common destination is because it's helped the new administration have a dry run," said Laura Dawson, the director of the Canada Institute at the Wilson Center in Washington. "It's easy foreign travel."
Dawson said Trump would likely be met by protests in Canada should he travel there now — though that scenario is likely to occur wherever the controversial US president travels. Still, Dawson said, there are few hard feelings about Trump's absence.
"It's not like Canadians are sitting around feeling snubbed," she said.
Read more: http://www.cnn.com/2017/03/12/politics/donald-trump-foreign-travel/index.html