Julienne Antoine will never forget Oct. 24. It was the day her daughter, Janelle, was born, but it was also the day when something precious to her was stolen.
Antoine, of Orlando, Florida, was experiencing contractions that were 20 minutes apart when she decided about 10:30 a.m. to take a walk in hopes her water would break.
While she was walking, she came across a young man.
"I just looked at him and smiled, and then he had something in his hand," she told Orlando station WKMG-TV. "He was smoking, and he kind of threw it out and he just lunged at me."
Antoine said the unidentified man grabbed a gold necklace worth $1,500 off her neck, a gift she'd been given 10 years ago for her birthday. He put it in his pocket and walked away, she said.
"Who robs a pregnant woman?" she told the TV station.
Antoine said she was shocked.
"When he snatched the chain, he put it in his pocket and proceeded to walk past me like nothing happened," she told Fox 35 Orlando. "I was like, 'What did you do that for?' and I'm thinking in my mind, 'What just happened? Did this really happen?'"
Antoine said she then took out her phone and told the thief she was calling the police. That's when he ran back toward her, but she then ran into the road as she phoned for help. The robber then ran off, she told the Fox 35 TV station.
"I was like, if he punches me and I fall down and I'm on my due date, I don't want anything to happen to the baby," she told WKMG-TV. "I already carried this baby for nine months. I'm not going to let something happen to her."
When help arrived, Antoine was rushed to the hospital, where she gave birth about 5:30 p.m., according to the Palm Beach Post.
She didn't get the necklace back. "What hurts the most is that I know he most likely sold it for next to nothing if he did get it sold," she told Fox 35.
She filed a report with the Orange County Sheriff's Department, which released this sketch of the robber on Monday.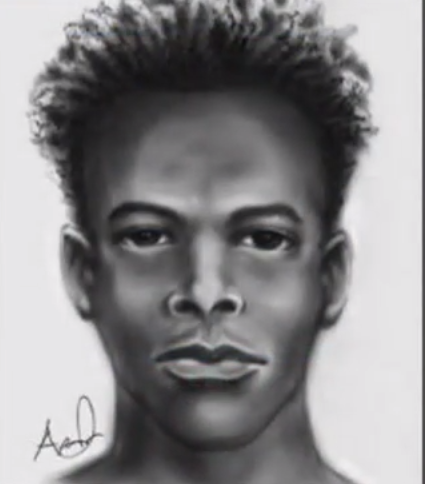 Anyone with information is asked to call Crime Line at 800-423-TIPS.
Read more: http://www.huffingtonpost.com/entry/pregnant-woman-robbed-labor-orlando_us_5823750ee4b0e80b02ce7e48