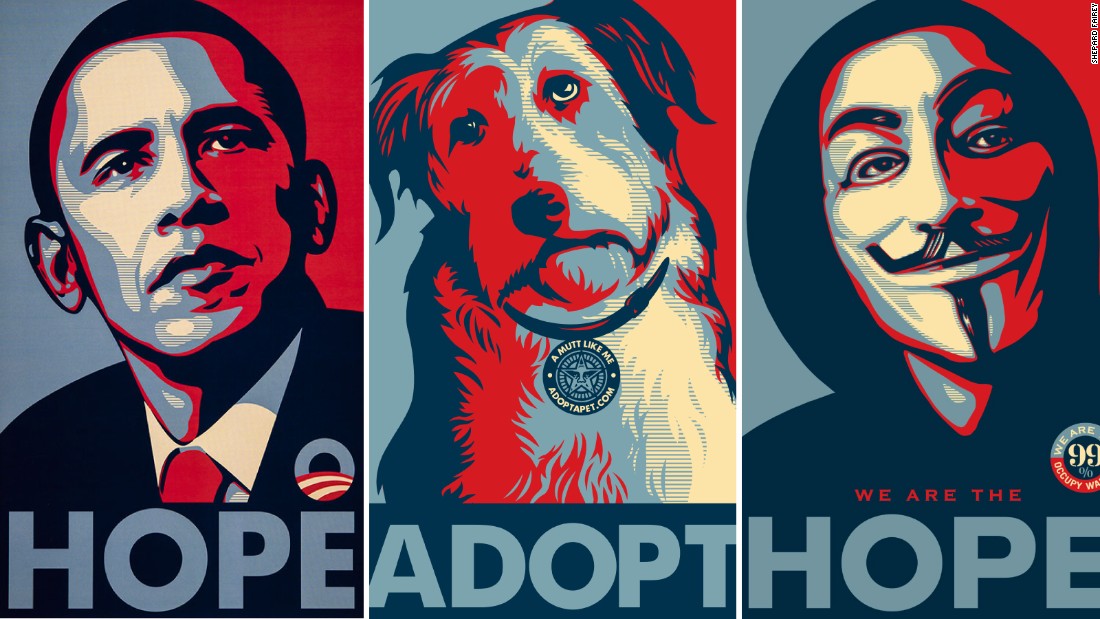 (CNN)The pedestrian visual language of established party candidates makes the all too rare, visually adventurous political campaign posters memorable and effective.
The best ones that promote a candidate inspire hope and optimism.The best ones that oppose a candidate use humor or satire to critique the candidate for what they've done, or for what they promise or threaten to do.
Despite the modern technology that facilitates such appropriation, and the way the Internet is radically transforming how political graphics are disseminated, countless numbers of these posters are still being printed on paper.
They will continue to be used for the foreseeable future, not only because Internet access is not available to everyone, but because people cannot raise up their computer monitors in a convention, carry them in a demonstration, plant them on their lawn, or paste them onto walls.
As long as people have political opinions, printed posters and their unique forms of art are a fundamental tool to express them.
The Center for the Study of Political Graphics is an educational and research archive with more than 90,000 social movement and protest posters from around the world. The collection contains works from the 19th century to the present, and includes the largest collection of post WWII political posters in the U.S. Through traveling and online exhibitions, publications, workshops and internships, CSPG is reclaiming the power of art to educate and inspire people to action. Poster donations are welcome. www.politicalgraphics.org
Read more: http://www.cnn.com/2016/10/31/arts/political-posters-oped/index.html