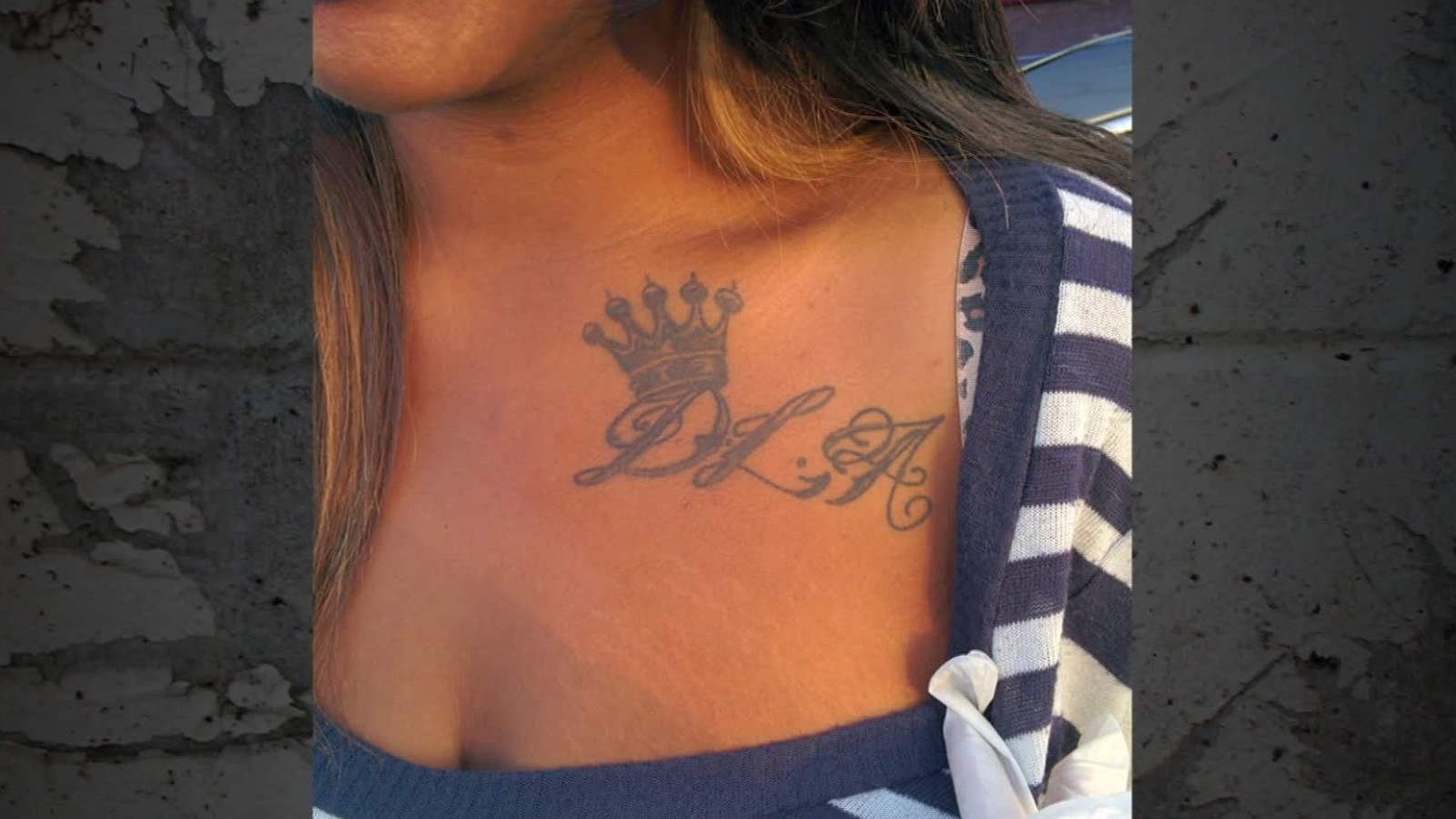 (CNN)When Adriana walks into a room, people take notice. Her neon pink dress and pearls could not even come close to her electric persona.
"Before we begin. I want to know — what do you want from me?" Adriana asked before our interview.
We explained we wanted to hear her story if she wanted to share it.
Minutes later, Adriana giggled so disarmingly that she seemed to turn into a different person. It turns out she may have been trying to do just that.
After an hour of talking, she explained that she often had to pretend to be someone else in order to live the life she'd been living.
A clear sign of that life is tattooed in big bold letters across her chest.
"This right here," she said pointing to her tattoo. "I call it my war wound. I got it when I was 14 years old, and he was one of my pimps," she said.
Adriana's trafficker had persuaded her to have his name tattooed across her chest.
"It lets other pimps know that this is their property," said Vice Sgt. Ron Fisher of the Los Angeles Police Department in Van Nuys. Fisher has seen untold numbers of them as his unit works the streets and the Internet, trying to find underage girls being trafficked.
Read more: http://www.cnn.com/2015/08/31/us/sex-trafficking-branding/index.html