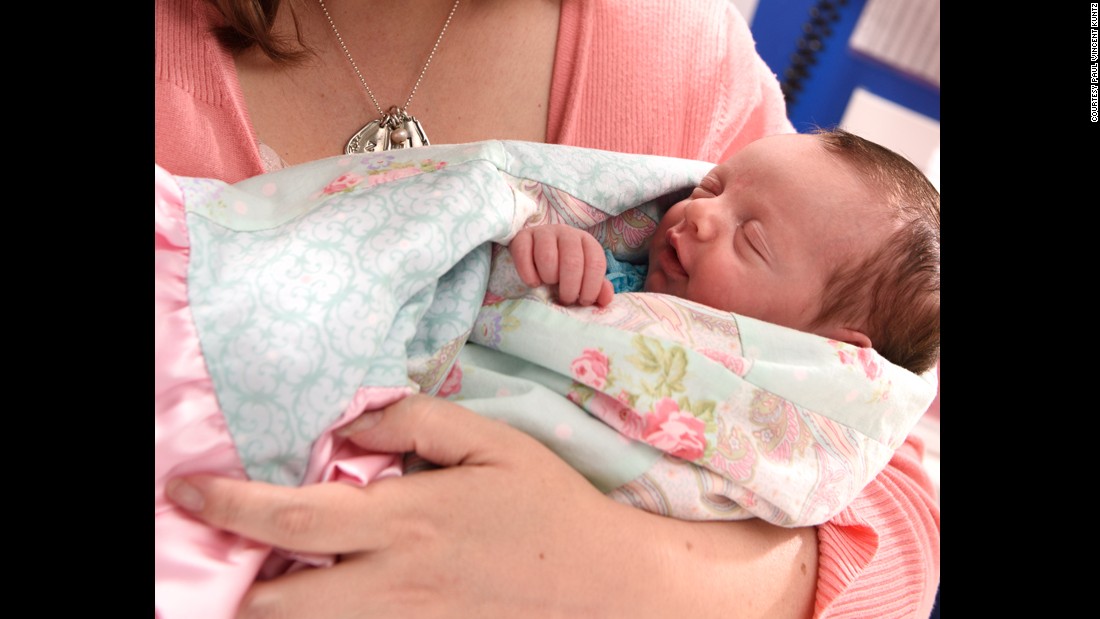 (CNN)Margaret Boemer went for a routine ultrasound 16 weeks into her pregnancy with her third child. She quickly found out that things were far from routine.
"They saw something on the scan, and the doctor came in and told us that there was something seriously wrong with our baby and that she had a sacrococcygeal teratoma," the Plano, Texas, mom said in an interview shared by Texas Children's Hospital. "And it was very shocking and scary, because we didn't know what that long word meant or what diagnosis that would bring."
While babies facing surgery undoubtedly struggle, mothers' emotional journeys might be most difficult and dramatic. As Cass describes it, first their obstetrician tells them there's something wrong and then they're told there's nothing that can be done and their babies will die and then a surgeon tells them there's something that can be done. Amazingly, some end with a healthy baby.
"It was very difficult," Boemer said.
But seeing her toddler smiling with her sisters, she added: "It was worth every pain."
Read more: http://www.cnn.com/2016/10/20/health/baby-born-twice-fetal-surgery/index.html