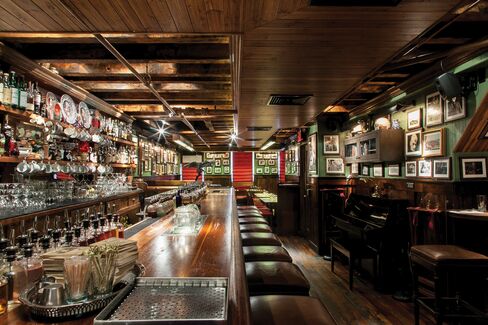 The 2016 installment of the Worlds 50 Best Bars is not a good list.
To be clear, regarded as a tally of places that put out first-rate cocktails, it is manifestly sound. Manhattans Dead Rabbit Grocery & Grog taking top honors is just: To shuffle across the sawdust of the Rabbits unpretentious downstairs tap room or to sip cocktails in its deliciously pretentious upstairs parlor is to refresh ones understanding of hospitality.
But the sense of authority that makes this list useful as a list of good places to drink limits its worthiness as a list to have a friendly argument about which is half the fun of lists. (It goes without saying that having friendly arguments is half the fun of bars, too.)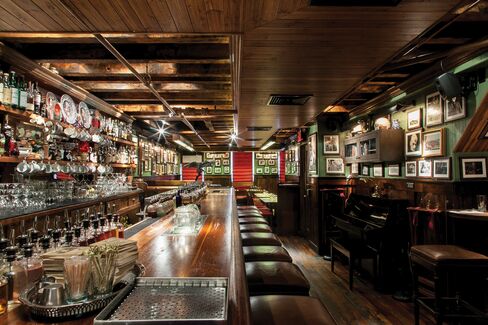 The academy, a group of 476 people including esteemed mixologists, eminent historians, and hopeless bar flies cast votes for 652 bars, and the cream rose to the top, and only a rank contrarian could quibble with the gist of things. Yes, there are a lot of places in London mixing good drinks right now. Sure, reasonable people will agree that Smugglers Cove is the finest bar in San Francisco and a worthy torchbearer of the tiki-torch standard. No, I haven't been to Mexico Citys Licorera Limantour rated the best bar in Latin America but Id like to thank the academy for alerting me to the magic it performs with mezcal.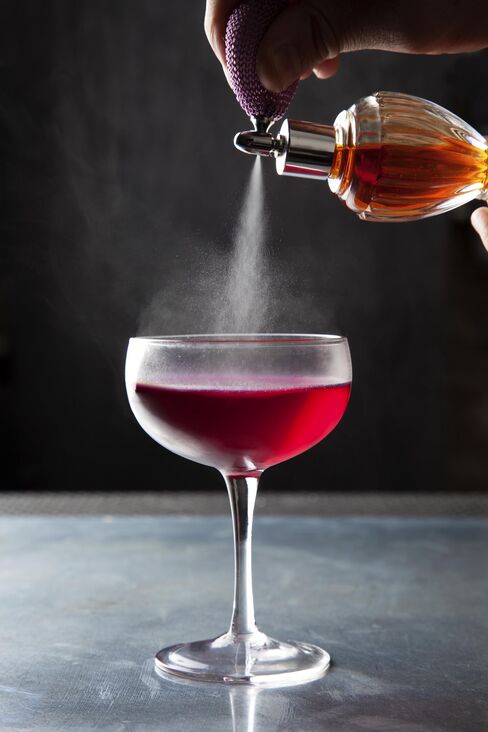 This years list doesn't vary dramatically from last years, give or take a bit of shuffling and the appearance of a few new faces. Bars making their debuts include Londons Gibson, Shanghais Speak Low, and New Yorks Dante, which, until now, has tended to fly a bit under the radar, despite the involvement of well-respected barman Naren Young. The other Gotham spots on list tend to be heavily laureled hooch houses such as Employees Only and PDT, which is to say bars with their own grand legends and published cocktail guides and cults of personality. And now Dante had joined their company? Interesting! Potentially arguable! I headed down to the modest upstarts Greenwich Village location to ingest the 50 Best Bars news. This proved fortuitous, as Dante has a way with aperitifs.
The bar, which opened in 2015, is the successor of Caffe Dante, an Italian restaurant founded precisely 100 years earlier. Its happy-hour list of Negroni variations a dozen cocktails featuring Campari and its bittersweet ruby-red cousins would, in other contexts, seem blatantly dated, very 2013. But the Italian history of the space smoothed over the link between an old trend and the old world, typical of this bars skill at marketing mannerism without seeming mannered. If this the future of bar going, I will have another round.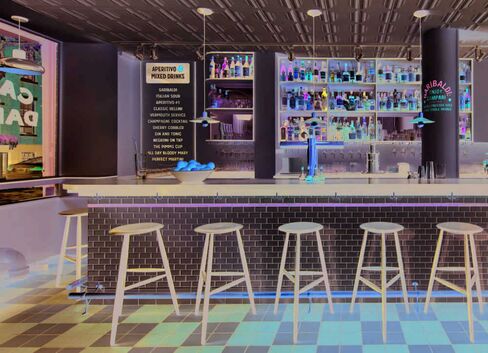 Stat-heads will note that the center of global cocktail culture is Europe, with 22 spots on the list ranging from Athens to Stockholm to London, which is the most highly decorated city. America is the most cocktail-forward country, with 14 bars represented on all coasts. Central Station in Beirut takes the best bar in the Middle East and Africa, with Manhattan in Singapore pulling its weight in Asia.
Below, the full results, with the 2015 rankings in parentheses. "Re-entry" indicates the bar's reappearance in the top 50 (after bumping off the list last year).
Current Ranking. Restaurant. (Last Year's Ranking)
1. The Dead Rabbit Grocery & Grog, New York (2)
2. American Bar, London (5)  ** Also won Best Bar in Europe
3. Dandelyan, London (50)  ** Also won the Highest Climber Award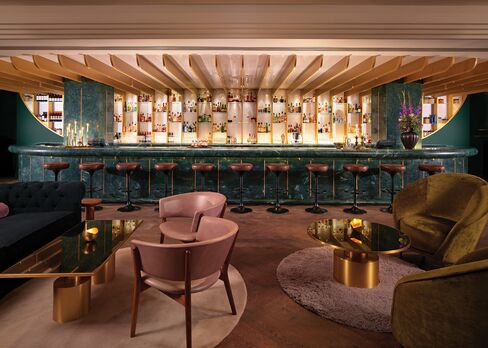 4. Connaught Bar, London (9)
5. Attaboy, New York (11)
6. The Gibson, London ** NEW ENTRY **
7. Employees Only, New York (4)  ** Also won 'Legend of the List' award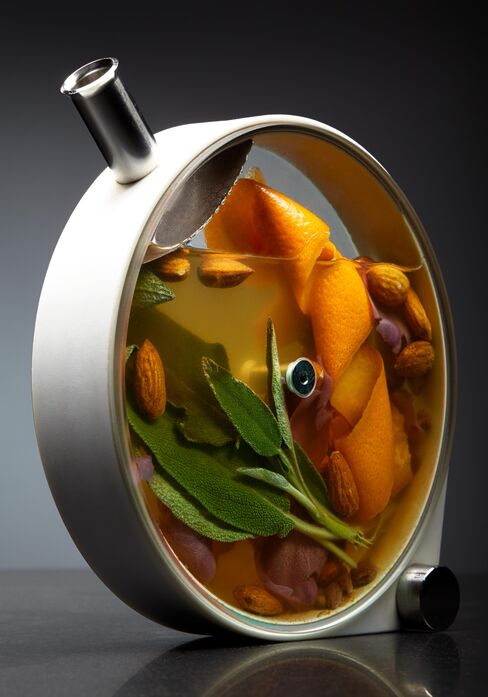 8. Nomad Bar, New York (36)
9. The Clumsies, Athens (22)
10. Happiness Forgets, London (8)
11. Manhattan, Singapore (35)   ** Also won Best Bar in Asia
12. The Baxter Inn, Sydney (6)  ** Also won Best Bar in Australisia
13. Licoreria Limantour, Mexico City (20)  ** Also won Best Bar in Latin America
14. 28 Hongkong Street, Singapore (7)
15. Speak Low, Shanghai  ** NEW ENTRY **
16. The Broken Shaker, Miami (14)
17. Candelaria, Paris (12)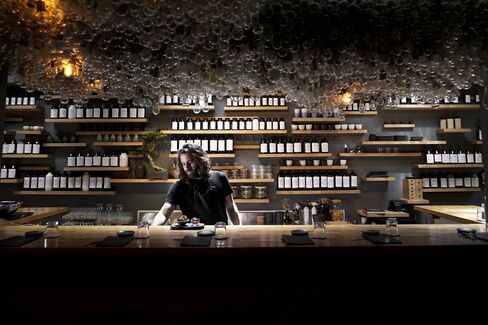 18. Tales & Spirits, Amsterdam (30)
19. Nightjar, London (3)
20. Maison Premiere, New York (23)
21. Operation Dagger, Singapore ** NEW ENTRY **
22. Black Pearl, Melbourne (10)
23. High Five, Tokyo (13)
24. Little Red Door, Paris (25)
25. Linje Tio, Stockholm  ** NEW ENTRY **
26. Central Station, Beirut  ** NEW ENTRY ** Also won Best Bar in Africa & the Middle East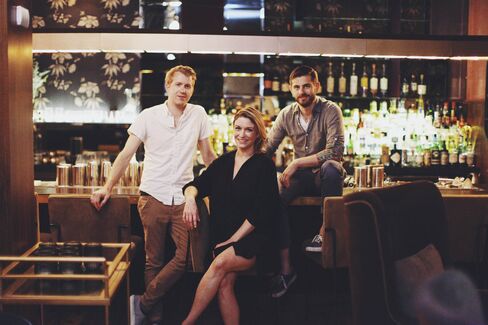 27. Lobster Bar, Hong Kong (18)
28. Mace, New York (38)
29. Smuggler's Cove, San Francisco (31)
30. Bar Termini, London  ** NEW ENTRY **
31. La Factoria, Old San Juan, Puerto Rico (45)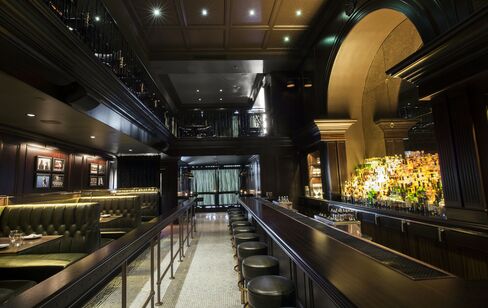 32. Oriole, London  ** NEW ENTRY **
33. The Jerry Thomas Project, Rome (21)
34. Dante, New York ** NEW ENTRY **
35. Trick Dog, San Francisco (40)
36. ABV, San Francisco ** NEW ENTRY **
37. The Walker Inn, Los Angeles ** NEW ENTRY **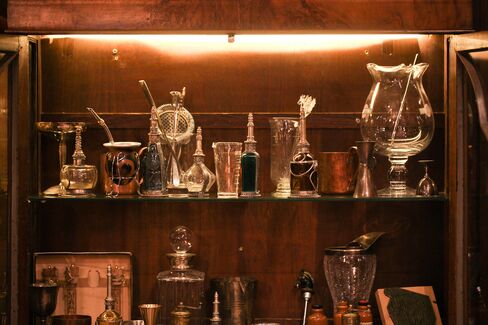 38. Nottingham Forest, Milan (46)
39. Aviary, Chicago (29)
40. Baba au Rum, Athens  ** RE-ENTRY **
41. Quinary, Hong Kong (39)
42. Himkok, Oslo  ** NEW ENTRY **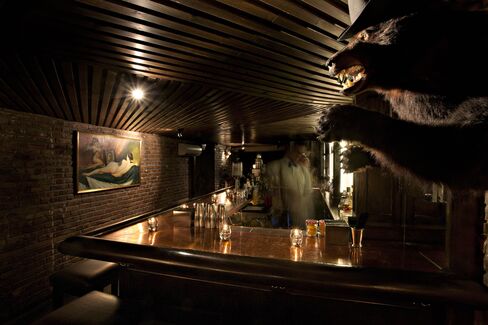 43. Lost + Found, Nicosia, Cyprus (48)
44. Ruby, Copenhagen (34)
45. PDT, New York (37)
46. Bulletin Place, Sydney (28)
47. Bramble, Edinburgh  ** RE-ENTRY **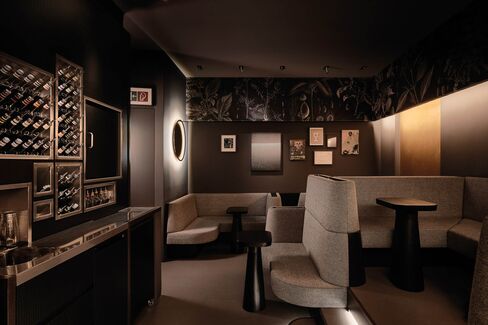 48. Callooh Callay, London  ** RE-ENTRY **
49. Floreria Atlantico, Buenos Aires  ** RE-ENTRY **
50. Buck & Breck, Berlin (16)
Read more: http://www.bloomberg.com//news/articles/2016-10-06/the-dead-rabbit-grocery-grog-is-named-the-world-s-best-bar