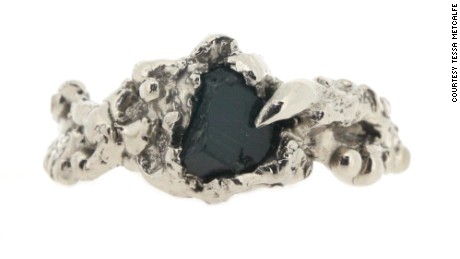 (CNN)For most of us, February 29 is just an extra day on the calendar. But in the British Isles, it's traditionally been the one day that, instead of waiting patiently for Prince Charming to pop the question, a damsel is allowed to ask a man for his hand in marriage.
Well, one day may have sufficed in fifth-century Ireland or in today's more anachronistic circles, but these days, it's becoming more and more common for a man to be proposed to, thanks to continued steps toward gender parity and the growing acceptance of gay marriage.
But what exactly does one give to a man once you're down on one knee? Cartier and Tiffany & Co. have several lines of engagement rings for women, but when it comes to men, you'd be hard pressed to find a brand with even one dedicated collection.
L. Bamburger & Co., the department store that would become Macy's, tried to make the male engagement ring happen in 1920's, but it never stuck.
Read more: http://www.cnn.com/2016/02/29/fashion/leap-day-engagement-rings-for-men/index.html