Kim Kardashian made it clear Monday night at the Webby Awards that she's never going to stop with the naked photos, regardless of her age.
"Nude selfies till I die," said the 35-year-old reality star, while accepting the Break the Internet award at the show. Acceptance speeches at the Webbys are limited to five words, and Kardashian really got the most out of hers.
The Kimoji creator looked gorgeous in a black Vivienne Westwood dress at the event, paired with black stilettos and natural makeup.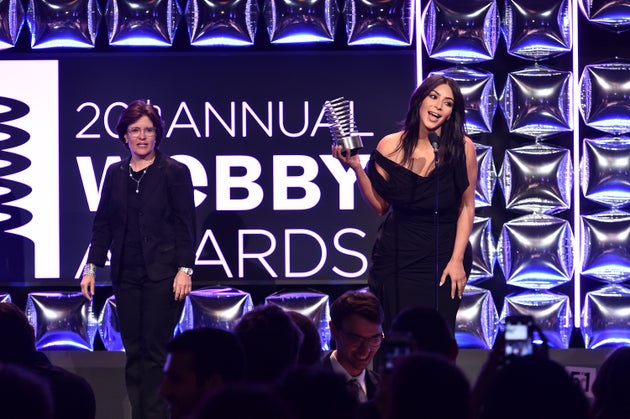 After posing nude for W magazine back in 2010, Kardashian famously told Us Weekly, "I don't know [if I'll pose nude again]."
"I'm too old for that now," Kardashian said. "I wanted to get it all out of my system before I turned 30." Those words are ancient history now.
Read more: http://www.huffingtonpost.com/2016/05/17/kim-kardashian-vows-to-keep-breaking-the-internet-with-nude-selfies_n_10004008.html