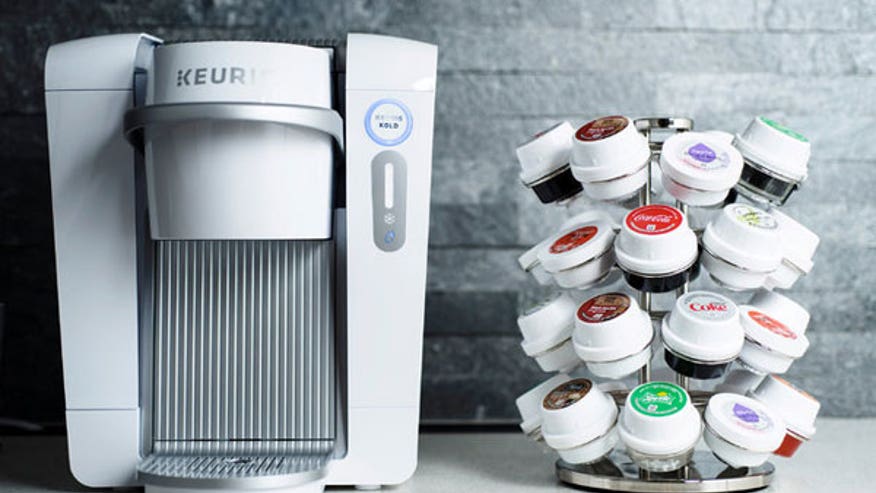 Keurig Green Mountain, best known for its single-cup coffee machines, is discontinuing the first generation of its Keurig Kold, a home soda machine system that fizzled out after less than a year on the market.
On Tuesday, Keurig announced that it will be laying off 130 employees, most of them workers at the Kold pod manufacturing plant or support team members located in Vermont.
We learned a lot including that consumers are willing to embrace the concept of a system that delivers fresh-made, cold beverages in the home and well build our learnings into future beverage systems, Keurig said in a statement.
Keurig Kold, which launched in September, retailed for almost $370 with each soda pod costing more than a dollar. Upon its debut, the home soda-making machine raised questions about its affordability for the average consumer. SodaStream, for example, offers similar products ranging from $80 to $200. The Kold machine is also significantly larger than the slimline SodaStream systems a problem for customers with small kitchens looking to save counter space.
The company had high hopes when its Kold machines debuted, suggesting they could eventually be bigger than its coffee brewers (and help declining sales of its hot brew machines), which it said at the time were in about 17 percent of U.S. households.
Keurigs partnership with Coca-Cola allowed the Keurig Kold to offer consumer favorites like Coke, Diet Coke and Spritebut the brand name edge wasnt enough to appeal to the average consumer.
There are several reasons why the Keurig Kold faced an uphill challenge to adoption, including the very large physical size of the appliance and the relatively long time required to produce a single 8oz serving of soda, Howard Telford, Senior Beverages Analyst at Euromonitor International told FoxNews.com via email. Not only was the price point too high, but, says Telford, it was an attempt to create a market for at-home single-serve soda consumption at a time when retail, packaged soda consumption is in serious decline. Consumers are seeking healthier beverage options in the home.
Telford called Keurigs foray into the cold beverage market an ambitious experiment and though it failed this time around, the beverages analyst says the insights gained could lend itself to a more successful product in the future.
If you happen to be one of the few customers that purchased a Keurig Kold, the company is now offering refunds through Aug. 31. If you purchased a machine through the company directly, Keurig will be contacting you directly. But if you want to get a head start on your refund, visit www.DrinkmakerRefundProgram.com to submit a request and make sure you have a legible photo of your machine's serial number.
If you received a Kold as a gift, you can still submit a refund request online. Once submitted, the company says it will take an estimated two to three weeks for a refund check to be issued.
The Associated Press contributed to this report.
Read more: http://www.foxnews.com/leisure/2016/06/08/keurig-axes-unpopular-kold-machine-offers-customer-refunds/