Normally we'd mind our own biscuits, but we just heard country singer Kacey Musgraves is engaged to musician Ruston Kelly.
The "Follow Your Arrow" singer showed off her new ring on Christmas Day in an Instagram post, enthusiastically writing, "I didn't say yes … I said HELL YESSSS!!" Apparently, Kelly proposed in Musgraves' childhood home in Texas the night before.
The 28-year-old singer shared a video explaining how it all went down. "We had just been at my parent's house randomly having a night of watching bittersweet old home tapes of all these beautiful family memories that were made in this little, old country house I grew up in that I now have," she wrote in the caption. Then, Musgraves wrote, Kelly had Musgraves' sister and brother-in-law sneak off to decorate her childhood bedroom "in the most nostalgic and perfect Christmas decorations."
Henry Mancini's "Two for the Road" was playing in the background, she explained, making it the perfect time for Kelly to get down on one knee.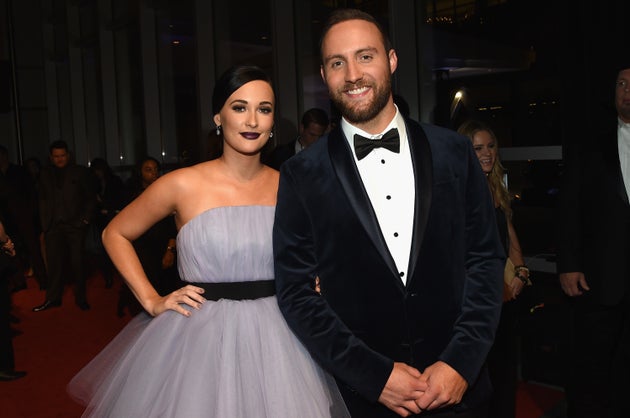 In her original post, Musgraves called Kelly "the best man I've ever met." The songstress was previously linked to her guitarist Misa Arriaga, but it seems things heated up between Kelly and Musgraves this fall. She shared a photo of herself with the Nashville-based artist several months ago, and the two walked the red carpet at the CMA Awards this November.
For his part, Kelly also seems pretty psyched.
Check out more photos of Musgraves' very special Christmas below.
Read more: http://www.huffingtonpost.com/entry/kacey-musgraves-engaged-ruston-kelly_us_58614b4ae4b0eb586486ddb5