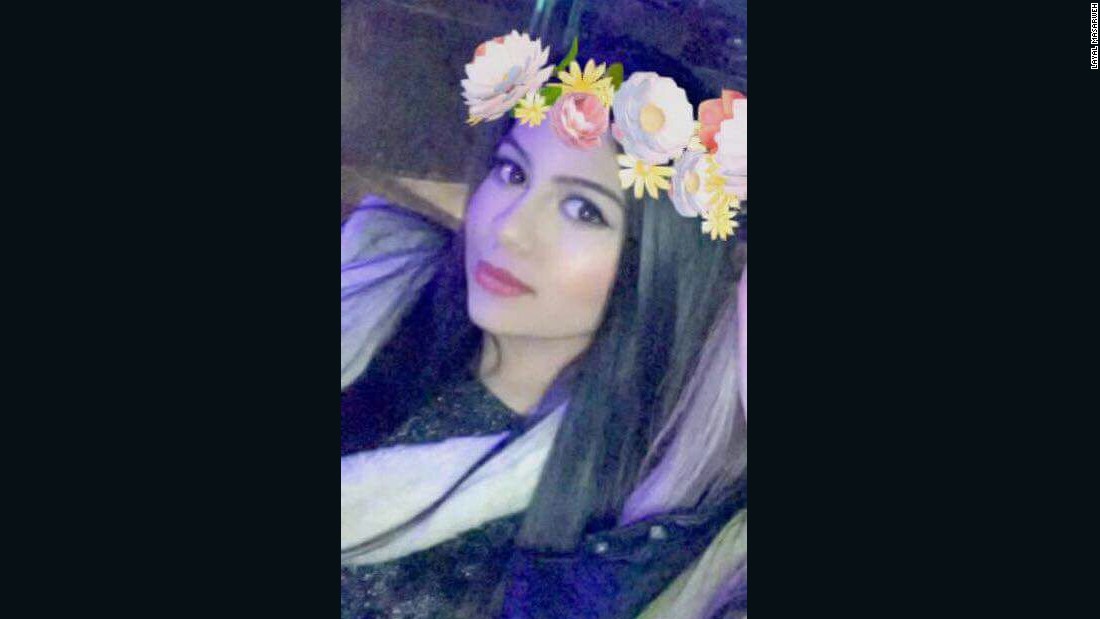 (CNN)Leanne Nasser begged her parents to let her go to Istanbul. She had never been abroad. Never left Israel. Her three friends were going to the city on the Bosporus to celebrate New Year's Eve and she wanted to go with them.
Her father refused. He was worried Istanbul wasn't safe and he wanted her to stay home. Despondent, she turned to her aunt, Layal Masarweh, who intervened on her behalf.
"Her father was totally against that. He was saying that Istanbul is too dangerous and that she should not go at all. But she insisted, saying that nothing will happen to her," Masarweh told CNN.
Nasser, 18, from Tira, an Arab town in central Israel, had big plans for the future after finishing high school earlier in June. She worked at a dental clinic and was saving to buy a car. She wanted to be a dentist one day. But first was New Year's Eve and celebrating the start of 2017.
The four women made their way to the Reina restaurant on the Bosporus in Istanbul. A few hours before midnight, she posted a picture to Snapchat. In it, she flashed a half-smile, a floral crown atop her long, dark hair. Her brown eyes looked straight at the camera.
The following morning — after a
terrorist opened fire inside the club
, after 39 people were killed and dozens more injured, after emergency responders started working through the massacre — Nasser was missing.
Her three friends were found — two were uninjured. One was in the hospital, having sustained moderate injuries in the attack, but she was in stable condition and was expected to recover.
Nasser's father caught the next flight to Turkey — a 90-minute flight from Tel Aviv. Hours passed as her family held out hope. She might have survived. She might be in a different hospital. She might be OK.
At home in Tira, her uncle's phone buzzed. It was her father. He had sent over some pictures. A heart-shaped gold ring with specks of blood on the band. A necklace with purple and green gemstones. A silver purse with blood that had seeped between the sparkles.
Turkey – 11
Saudi Arabia – 7
Iraq – 3
Lebanon – 3
India – 2
Jordan – 2
Morocco – 2
Tunisia – 2 (one French dual national)
Belgium – 1 (Turkish dual national)
Russia – 1
Canada – 1
Kuwait – 1
Syria – 1
Israel – 1
Source: Foreign ministries/news reports
The authorities were wondering if her family could identify them. And her father couldn't remember if they were Leanne's.
The uncle stared at the pictures for a moment. He showed the photos to Nasser's aunt. There was no doubt anymore. They were Leanne's. She had died in the attack.
"I cannot forgive myself," said her aunt, Layal Masarweh.
"I wish I was with her to defend her or do anything to save her life. I wish they took my soul and gave it to her."
Nasser's body will be flown home on Tuesday, three days into 2017. Her family is waiting for her to come home. The tears have not stopped, and the grief is still too near.
"I still cannot believe it happened and that she was killed," Masarweh said.
It was Leanne Nasser's first trip abroad. And it will be her last trip home.
Read more: http://www.cnn.com/2017/01/02/middleeast/turkey-nightclub-profile-victim-nassar/index.html