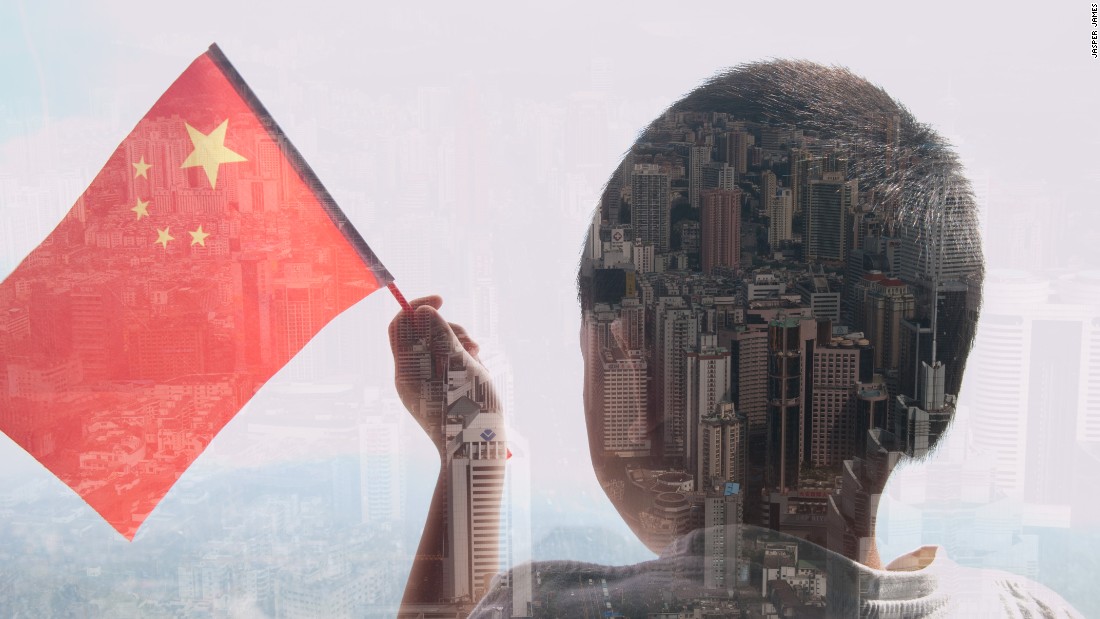 (CNN)For a decade, British photographer Jasper James has shot some of the world's most populated cities for his ongoing series, "City Silhouettes." Using double exposure, a technique that combines two images, James juxtaposes dense cityscapes with lone individuals.
The idea came to him during a visit to Tokyo, in 2006. "When I first got high up, the scale of the city was awe-inspiring," James recalls.
As I said before, double exposure has been around since the beginning of photography, so that's fair game, but it does get annoying when I see a big brand make an advertisement that is really very close to one of my own images.
I've lost jobs before because a commission has had to be canceled just before the shoot because a rival brand released advertising that to all intents and purposes looked like I'd shot it.
I've also had people in the industry contact me saying that they worked on shoots where my photos were used by the art directors as their references for the storyboards. That gets a bit annoying as you think, 'why not pitch the job to me' rather than just have another photographer copy it.
But I guess that's the way the industry works and you can either accept it or try to fight it through a lawyer.
CNN: Clients — both commercial brands and publications — have approached you on the back of this series. What do you think the effect of double exposure conveys? What about it, for example, gets the Smithsonian interested, but at the same time, gets a big name brand, on board?
James: I think these images work on a purely visual and design level, but they also have an open ended quality that is neither negative or positive, but rather voyeuristic, with the figure looking detached yet part of their city.
This seems to appeal to a wide range of clients wanting to tap into that feeling.
CNN: What are your future plans for this series?
James: I've been making these images now on and off for over 10 years and recently I've had some gallery and publishing interest, so it would be good to bring it to a close with a series of prints and to publish it as a series in some form.
For more of James' photos, follow him on
Instagram or visit his website.
Read more: http://www.cnn.com/2016/12/18/arts/jasper-james-double-exposure/index.html