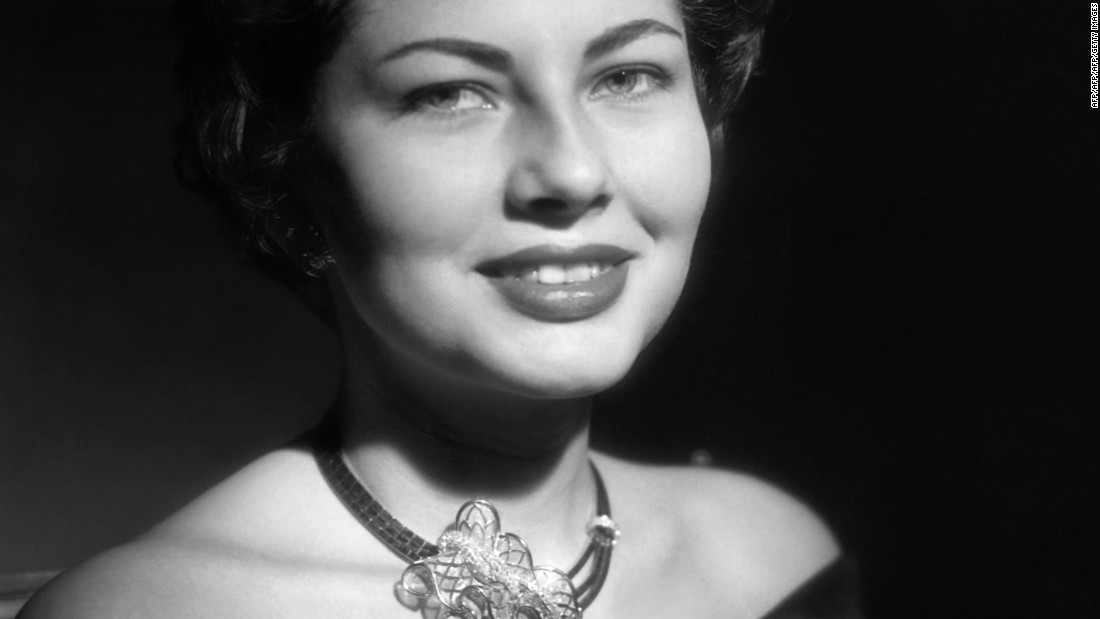 (CNN)Soraya Esfandiary Bakhtiari never imagined that one day she would marry Mohammad Reza Pahlavi, and that she would reign over her country, Iran. She was queen for seven years, from 1951 to 1958.
Brought up between Isfahan (a town in Iran) and Europe, Soraya had a relatively free adolescence. It was Princess Shams, older sister of the Iranian sovereign, who discovered this "rare pearl" during one of her stays in London.
Princess Soraya died in Paris on Oct. 25, 2001. The Shah of Iran had died some 20 years earlier, in Cairo. She didn't see him after he was dethroned in the revolution. Her brother, Bijan, who was her sole benefactor, lived in Munich.
He journeyed to Paris for his sister's funeral and it was here that he also died soon after, following a heart attack. Soraya's estate was sold at auction some months later in Paris. Even though he lived only a few days longer than Soraya, Bijan was the legal inheritor of her estate.
However, he had no legal heir, and the entire estate of the sad-eyed princess passed to the German state.
Read more: http://www.cnn.com/2017/02/13/luxury/iran-sad-eyed-princess-soraya-bakhtiari/index.html