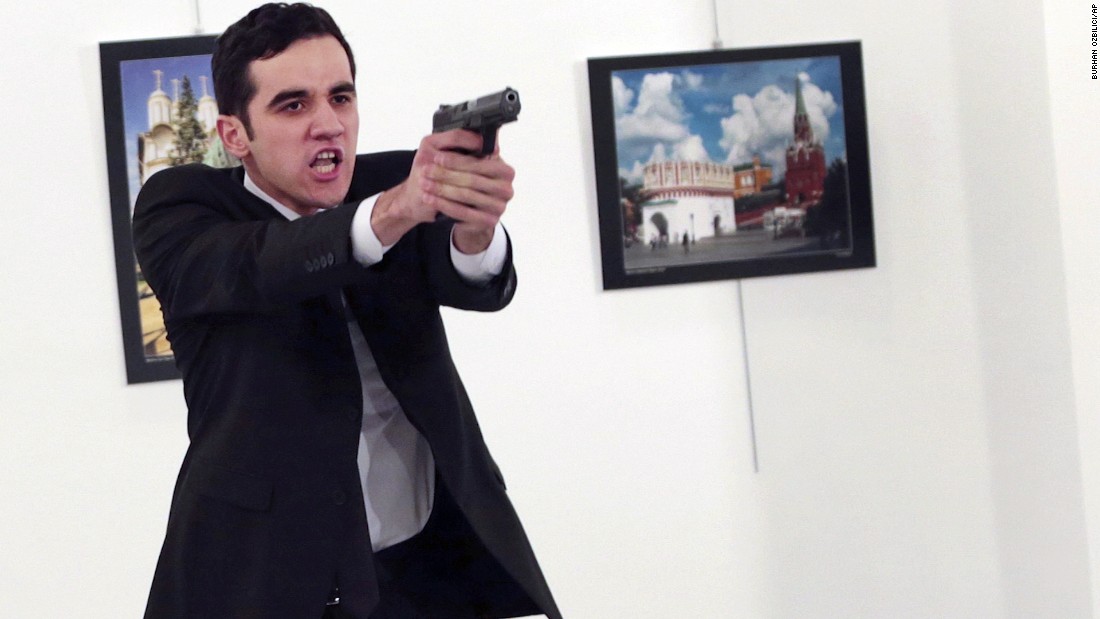 (CNN)One day after the assassination of Andrey Karlov — Russia's ambassador to Turkey — Christopher Hill says the deadly incident may be a symptom of a disease running rampant throughout the nation.
"I think this assassination really speaks to some really strong undercurrents that are going on now and we'll have to see how this plays out," said Hill, who served as the US ambassador to Iraq in 2009 and 2010.
In the aftermath of the assassination, Turkey blamed opposition cleric Fethullah Gulen and tried to place blame on the United States for allowing Gulen to live here. US Department of State spokesperson John Kirby called that "absolutely ridiculous."
Hearing Kirby's word choice, Erin Burnett asked Hill if this was an indication of the direction things are headed.
"Could this escalate, Ambassador?" asked the host of "Erin Burnett OutFront."
Noting that " 'absolutely ridiculous' isn't normally a diplomatic term of art," Hill replied. "I think this can escalate. I think what is clear is that something is happening in Turkey, especially with this [President Recep Tayyip) Erdoan regime, especially after the coup attempt."
Karlov was killed at an art gallery in Ankara, shot by a gunman who shouted "Do not forget Aleppo!"
Read more: http://www.cnn.com/2016/12/20/politics/christopher-hill-russian-ambassador-killed-turkey-erin-burnett-outfront/index.html