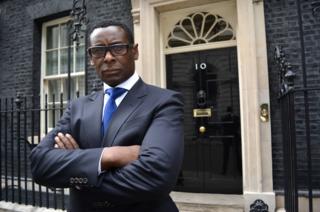 Take two children born in the UK today – one black and one white. What are the chances of one of them becoming prime minister? The black child is 12 times less likely to make it, according to a BBC documentary presented by David Harewood. The actor, who starred in the TV drama Homeland, reflects on what he found and his own experience of being black and British.
We don't like talking about race in the UK – it's a very sensitive subject. People get extremely defensive and run for the covers but I believe we have to talk about it.
My parents came over from Barbados in the late 1950s and early 60s. My father was a lorry driver and my mum also worked. The area where I grew up in Birmingham was very diverse – I was aware of my race but not overly aware of it – and there seemed to be an understanding that we were all very much in the same boat.
There weren't very many black people on TV then and most of my heroes were American or Caribbean. The West Indian cricket team were probably the most successful black people that I remember seeing. There was always a bit of a carnival in my house whenever they came over and beat England. That was our one chance to culturally celebrate some kind of black success.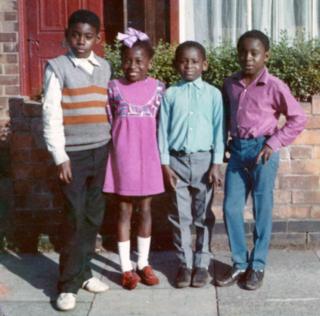 I was lucky to get into drama school and become a professional actor. No-one ever mentioned the colour of my skin. It's only when I came out of RADA – the Royal Academy of Dramatic Art – that I suddenly realised people started to refer to me as a black actor.
Initially I found work very easily and then I just sort of fell off a cliff. There are lots of roles for young black men but very few roles for leading black men in the UK. No-one's writing those roles, no-one's commissioning those dramas as they are in America.
I've spent the past five or six years in America where I can play leading, authoritative characters – such as the head of the CIA in Homeland. I've got used to turning on my TV and seeing black generals, sheriffs, chiefs of police, politicians, financial experts, political experts and news anchors. I'm used to seeing black people getting into that executive level and I realised that I still don't see that in the UK.
I'm 51 years old this year, and coming back to the UK to make this programme, I would have thought that things would have got better, I presumed that black people would by now have gone on to university and got into the private sector, the boardrooms and managerial roles. But when I looked at the data is was very sobering. It took the wind out of my sails.

---
Find out more
Will Britain Ever Have A Black Prime Minister? was made for BBC Two as part of the Black and British season – watch the documentary and read more about the research.
---
As many as 45% of all black children here are growing up in poverty compared to 25% of white children, according to government statistics.
That has an impact on their early development – by the time they start school, the vocabulary of the poorest children lags more than a year behind that of wealthy children.
White pupils are more likely to get three As at A level, and a state-educated black boy is more likely to be excluded from school than get three As.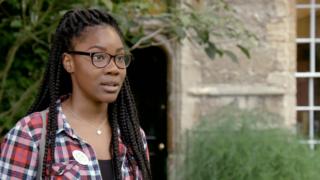 While we were making the programme, I met Aisha who is a very optimistic, spirited young black girl from south London. She's part of a generation that is aspirational, looking forward, wanting to better themselves. I think that's very inspiring.
Aisha is hoping to go to Oxford University, and as far as she's concerned, it's a case of getting the grades, applying and being accepted.
But we found evidence that black students were less likely to be offered places at top universities than white students who have the same predicted grades – that's according to research by Dr Vikki Boliver at Durham University.
People who have overcome difficult backgrounds and all the obstacles of the inner-city world and attained the grades should be viewed as tenacious, strong and determined. But Boliver thinks there could be an "unconscious bias" in the admissions process.
Whether you want to call it unconscious bias or institutional racism, let's all acknowledge there's a problem and make it better. Being defensive on this issue is getting us nowhere.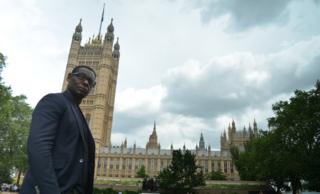 It's deeply frustrating and slightly annoying to me as to why we're finding it so difficult to reach those higher echelons. We still don't have any black judges in the Supreme Court or High Court, or generals in the British army, for example. We're still not taking charge.
It's partly down to the education system and partly because we have to filter ourselves through this very British system. I was surprised at that.
I do think we need to have some kind of radical change, perhaps legislatively, because I don't think it's happening of its own volition fast enough. I'm not sure we've discussed how to do that in terms of politics and business and society.
I've got two daughters and hope that they will go on to have bright futures and be able to access that higher level.
As far as a black prime minister goes and who it would be, I think it'll happen very suddenly. Somebody will be on the ballot and everybody will go: "This guy ticks all the boxes."
But first of all we have to get more black people into politics – only 2% of our MPs are black, while black people make up 4% of the wider population. Hopefully a voice will emerge that puts everybody at ease and makes everybody excited, just like Barack Obama did in the US.
Maybe in the next 10 years somebody will come up who has that fire, who is unafraid, who is articulate, who can stand up and be the one.
David Harewood was speaking to Stephen Fottrell
---

Black and British is a season of programming celebrating the achievements of black people in the UK
It explores the rich culture and history of black Britain and what it means to be black and British today
---
Join the conversation – find us on Facebook, Instagram, Snapchat and Twitter.
Read more: http://www.bbc.co.uk/news/magazine-37799305