Mark Cadiz just won the boyfriend of the year award.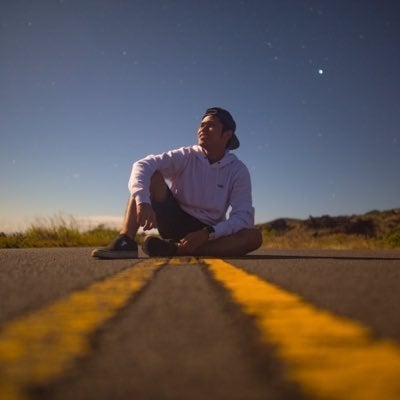 The 20-year-old college student attends the University of Hawaii, Maui, with his girlfriend, Vanessa. On a recent trip to campus, his girlfriend realized she brought the wrong footwear to class. She needed closed-toe shoes for her chemistry lab, but she wore tan sandals instead.
Cadiz, being the gentleman that he is, took his shoes off and offered them to his girlfriend so she could make it to class.
We ride to school together almost everyday, Cadiz told The Huffington Post in a message.
I had to wear [the sandals]for three hours, he added. I had one class and they didnt even notice I was wearing her sandals.
Cadiz took a picture of his new outfit, posted it to Twitter on Wednesday, and quickly became the internets Boyfriend of the Year.
In just two days, Cadizs tweet was retweeted more than 35,000 times, liked more than 158,000 times and received a whole lot of curious replies.
He told HuffPost that his instant viral fame has made him feel toetally different. (Yes, he used that pun.)
It felt weird at first because people noticed the little things. Like how I could fit her sandals and that my toe nails were long, he said.
But many people applauded him for being such a generous boyfriend.
Cadiz also said that some people are being mean. His tweets replies are filled with people commenting on the fact that his feet are the same size as his girlfriends.In fact, so many people have asked that Cadiz and his girlfriend had to change their Twitter bios to address the issue.
Cadiz doesnt care too much about the haters, though.
What matters most is that his girlfriend made it to her chemistry lab. And that his girlfriend doesnt have extra-large feet. Shed like to remind everyone shes a womens size 7.5.
Read more: http://www.huffingtonpost.com/entry/college-student-wears-girlfriends-shoes-maui_us_58c0c324e4b054a0ea67edbb?ncid=inblnkushpmg00000009