Celine Dionunknowingly photobombed a fans proposal on Friday, and her reaction to the surprise was simply perfect.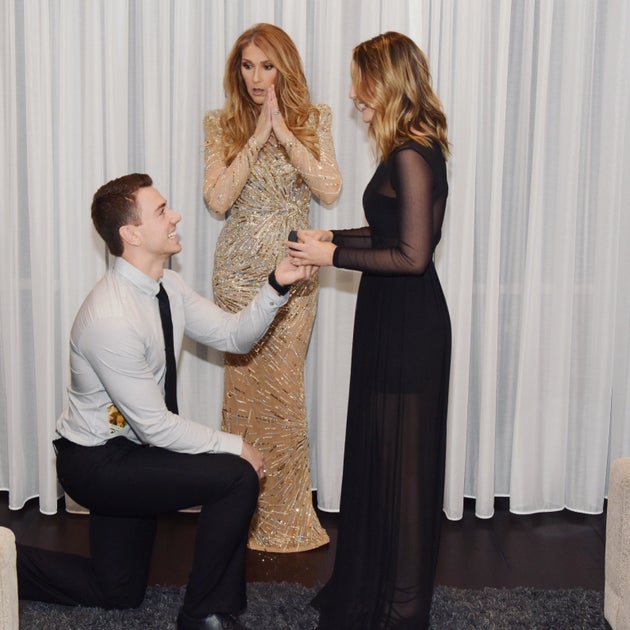 Nick Janevski scored backstage passes and a meet-and-greet with Dion for his girlfriend Austin McMillan, who is a huge fan of the My Heart Will Go On singer, before her residency show at Caesars Palace in Las Vegas. When it was their turn to meet the star, Janevski got down on one knee and popped the question right in front of Queen Celine herself.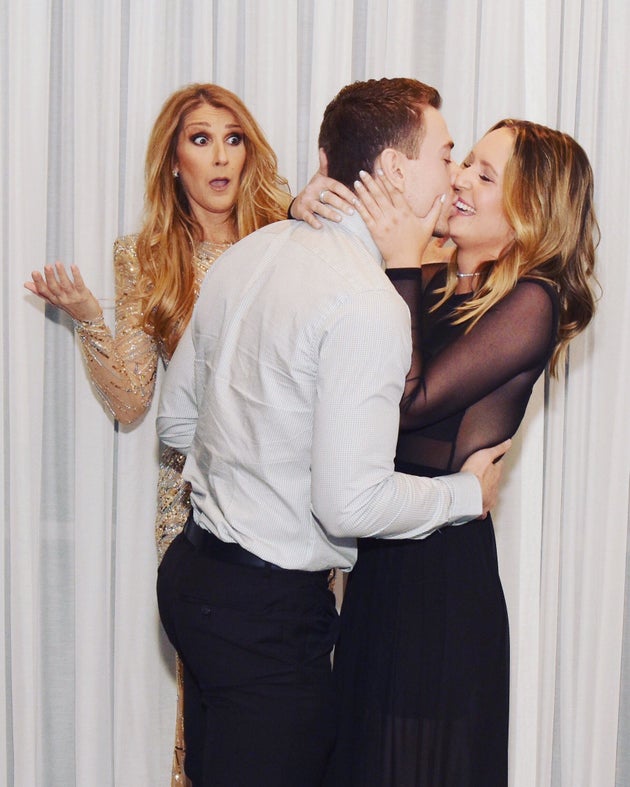 Celine Dion is about the only person I wouldnt mind photobombing the pictures of our proposal,McMillan wrote on Instagram. Im still floating around in the clouds over here feeling like its a dream!! My heart is so happy!!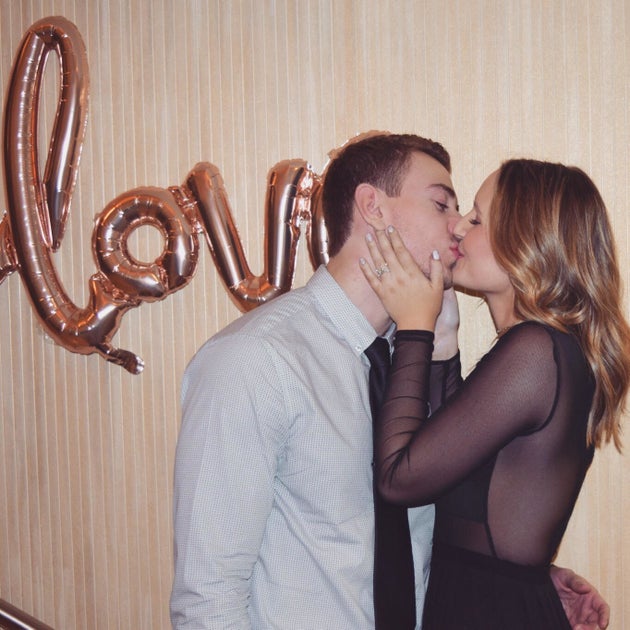 I didnt even say yes [right away]. Thats why [Dions] face was like that, she said. We were taking a picture and all of a sudden he gets down on one knee. I froze. I didnt say anything, I just smiled. Two minutes went by and she got really nervous she hid behind a curtain! She was like, This is embarrassing. I just kissed him.
The bride-to-be said the whole thing was kind of a blur but that her idol was super sweet.
My mom raised me listening to Celine because she is a big fan of hers too! McMillan told The Huffington Post. It was incredible to meet her in real life. She is so sweet and genuine and hilarious!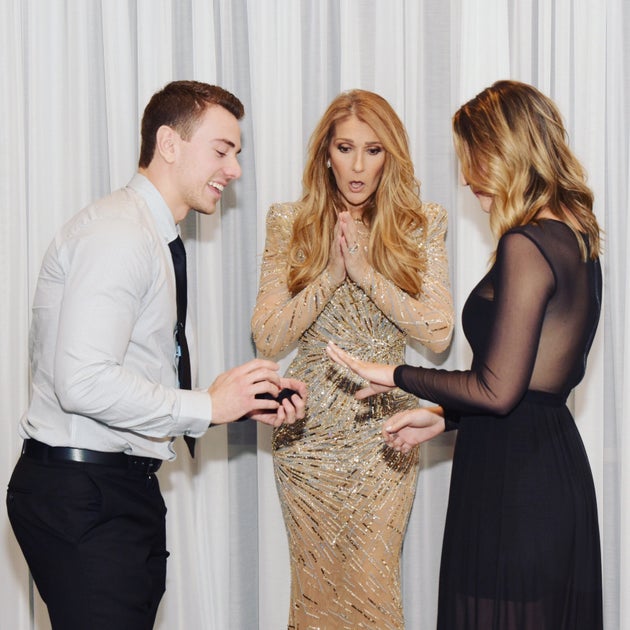 She said that she wished us a long and happy marriage like she had with her husband, the bride-to-be told Cosmopolitan. She complimented my ring and also asked if she could come to the wedding.
When Celine asks if she can come to your wedding, the answer is always a resounding, HELL YES!
Read more: http://www.huffingtonpost.com/entry/celine-dion-photobomb-engagement_us_589a0274e4b0c1284f2875ca?ncid=inblnkushpmg00000009