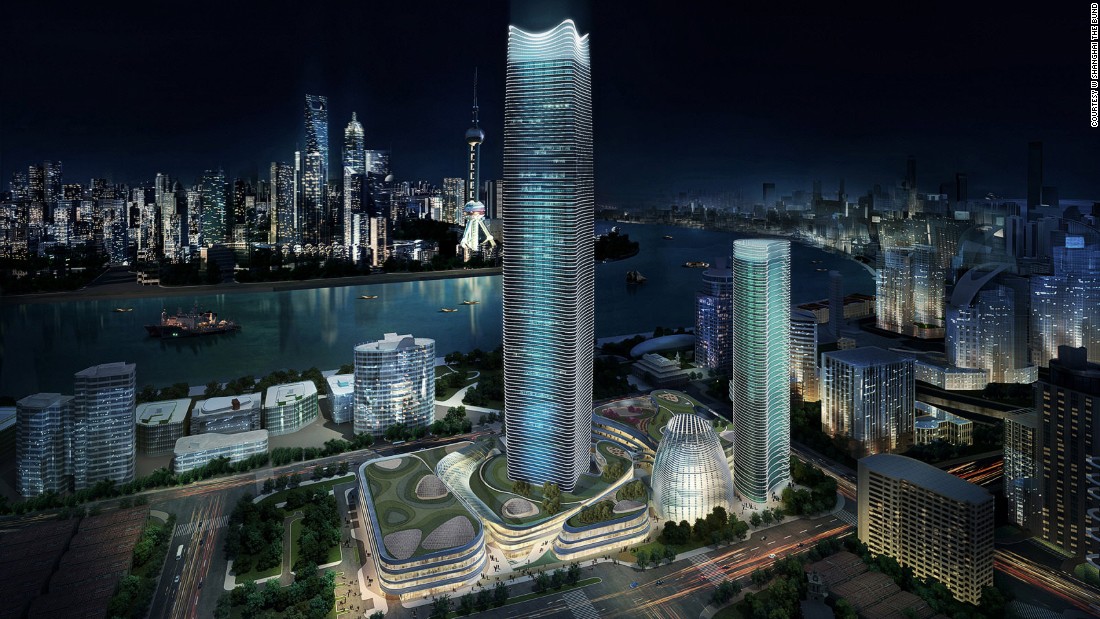 (CNN)It already has some of the best destinations on the planet and in 2017 Asia will be able to claim even more of the best hotels as prestigious new venues open up.
While historic hotels continue to be a thing, new trends are also an influence, says Sii Eawsakul, founder of
LuxuryHunt.com
and one of Asia's leading women of online travel.
"The region's heritage properties — Raffles Singapore, Mandarin Oriental Bangkok, and the Eastern & Oriental hotels of Asia — hark back to that golden era of travel, but in recent years there has been a rise in travel experiences based around fashion, cuisine and off-the-grid escape," says Eawsakul.
Hotel chains have also been breaking away from their old formats.
Leading the way is Bill Bensley, a Harvard-educated, Thailand-based designer behind many wish list properties including the Four Seasons Tented Camp Chiang Rai.
"In my opinion, the brand standards of all big hotel chains anywhere in the world are self-destructive and more often than not homogenize the guest experience," says Bensley, who's led the designs on several hot properties opening in 2017.
"My goal as a hospitality designer is primarily to bring a fabulous new adventure to the guest, and second, tick the box of brand standards. The trend I am creating this decade is storytelling, as we look at the design of hotels like making a movie."
Pride yourself for being among the first to experience the world's hottest new properties? Here are seven of the ones we're particularly looking forward to checking into in 2017.
Alila Fort Bishangarh (Jaipur, India)
Opening: February 2017
The hotel may be three years behind its original opening schedule, but that's a blip compared to the 230 years that have passed since the warrior fort was built atop a granite hill looking over the rural Rajasthani landscape.
The original fort, with its stone wall fortifications and turrets, has been kept intact in the seven-year restoration, which saw a new structure added to house 59 suites.
The library is tucked in amid old marble pillars while the spa is housed in the former dungeon carved out of granite rocks.
Bishangarh Village is an hour's drive from Jaipur.
Bawah Private Island (Indonesia)
Opening: Late 2017
Capella's first branded Bali property invites guests into one of 22 luxury tents — each with a private plunge pool, of course — also designed by celebrated architect Bensley.
This particular resort is inspired by European settlers' homes in the 1800s but everything an Ubud experience can't miss — rice paddy fields, forested terrain — is well covered here.
The retreat is draped along the Wos River, a traditional gathering spot for the local community, while for yet more local culture, the Ubud Traditional Art Market and Sacred Monkey Forest Sanctuary are nearby, excursions the Capella Personal Assistants would be more than happy to arrange.
Aman Shanghai
Opening: Late 2017
It's Aman's most ambitious property to date.
Threatened by the construction of a reservoir in Jianxi, 50 historic Ming and Qing dynasty dwellings were disassembled, relocated 800 kilometers and restored piece by piece, the process unearthing family histories dating back more than 2,000 years.
The decades-long project also posed the monumental task of relocating 10,000 ancient camphor trees — each weighing up to 50 tons apiece.
When all that's in place, the resort will feature two pools, six dining venues, 24 restored Antique Villas with additional private pools and a vast garden.
It's the Aman, it's philanthropic, it's the preservation of heritage through larger-than-life relocation.
It's got everything going to become an instant classic.
Six Senses Krabey Island (Cambodia)
Opening: December 2017
Love trees and love luxury travel? Chances are you've already stayed at a Six Senses property.
This year, there's another address to add to your wish-I'd-washed-up-on-this-island fantasy list.
The island resort will offer 40 eco-villas, each with its own plunge pool, and mini wine cellars in the higher room categories.
The spa is a big focus here, with wellness to-dos ranging from healing treatments and multi-day journeys to alternative therapies and an onsite meditation cave.
Guests familiar with the brand will be pleased to hear this resort will also feature a Six Senses signature — the al fresco Cinema Paradiso for casual entertainment under the night sky — as well as an astronomical observatory for more serious stargazing.
The mainland jetty to reach the island is less than 10 minutes from Sihanoukville Airport.
Train Suite Shiki-Shima (Japan)
Opening: May 2017
Though it's a train, Shimi-Shima will put most hotels to shame when it rolls out its luxury wheels this spring.
The train suite has big names behind the project: Designs by Ken Okuyama, best known for his work with Porche, Ferrari, Maserati; food by Katsuhiro Nakamura, the first Japanese person to receive a Michelin star for La Bourdonnais in Paris; and uniform designs by the costume designer to the Empress of Japan.
The 10-car train includes two glass-walled observatory cars and a private shower and bathroom in each suite. The highest suite categories come in duplex configurations.
The train will host one- to three-night excursions between Ueno Station in the capital and northern Japan for a maximum of 34 lucky passengers per trip.
Four Seasons Resort The Nam Hai (Hoi An, Vietnam)
Opened: December 2016
Set on a half-mile stretch of private beachfront near several UNESCO World Heritage Sites, the Four Seasons' latest resort has the best address in Hoi An.
Formerly The Nam Hai hotel, the resort features 60 beachfront villas with private outdoor terraces.
There are also 40 pool villas which each have their own private swimming pool.
Also on site: three communal pools, four tennis courts, a spa, two restaurants and a beach bar.
W Shanghai The Bund, Shanghai (China)
Opening: June 2017
Perched on the banks of the Huangpu River, this ultra hip hotel will be Starwood Hotels' third W-branded property in China, after Beijing and Guangzhou.
Its 374 rooms and 35 suites are spacious and modern, blending the W's eclectic aesthetic with traditional Shanghai decor.
Hotel highlights include a sprawling outdoor pool and lounge, and the W's signature AWAY Spa, specializing in restorative local treatments.
Read more: http://www.cnn.com/2017/01/08/hotels/asia-best-new-hotel-and-resort-openings-2017/index.html