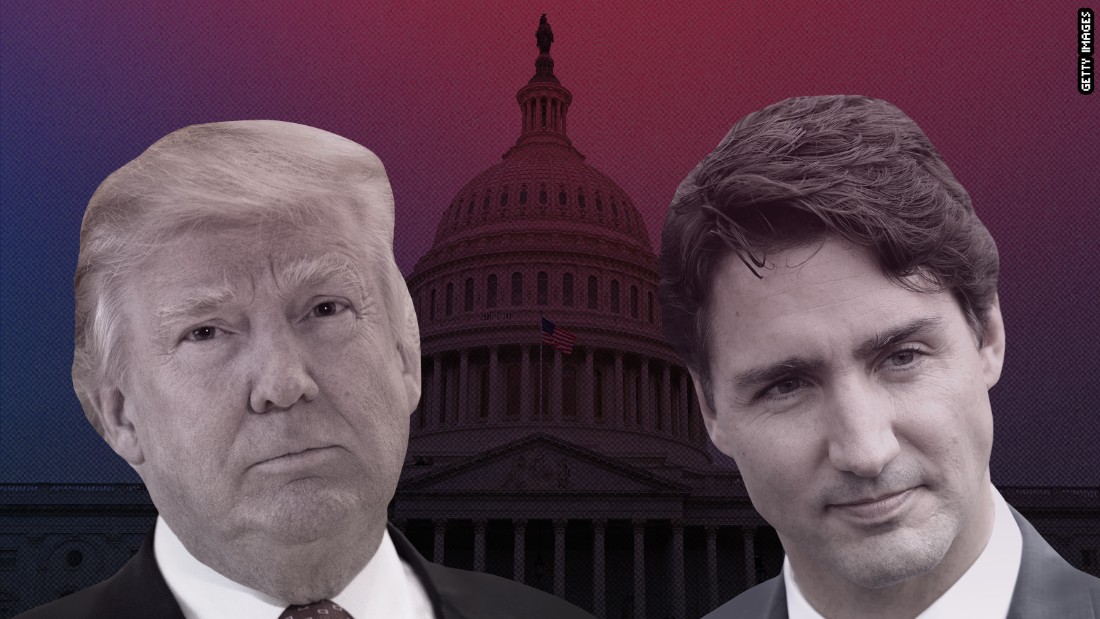 (CNN)O Canada! A big meeting is taking place at the White House today, but there is plenty that happened over the weekend to talk about first. Here are the 5 things you need to know to Get Up to Speed and Out the Door.
Now you can get "5 Things You Need to Know Today" delivered to your inbox daily.
Sign up here
.
1. North Korea
2. Justin Trudeau
3. Michael Flynn
4. California dam
At least 188,000 people
have evacuated from several Northern California counties
after damage to a spillway at the Oroville Dam. Spillways are supposed to keep dams from overflowing, but heavy winter rain and structural damage could make for a potentially deadly breakdown. No repairs yet, since crews can't event get to the spillway, and more rain is expected in the area later this week.
5. Russia
Breakfast Browse
People are talking about these. Read up. Join in.
Adele wins big at Grammys
Beyonce, A Tribe Called Quest also in Grammys spotlight
Dominican newspaper mistakes Alec Baldwin parody for pic of Trump
Jazz legend Al Jarreau has died
SNL does Trump, Spicer, Conway and…Tapper?
And finally…
You've never seen the drums played quite like this
Get your week off to an orderly start with Switzerland's Top Secret Drum Corps
Read more: http://www.cnn.com/2017/02/13/us/five-things-monday-trnd/index.html